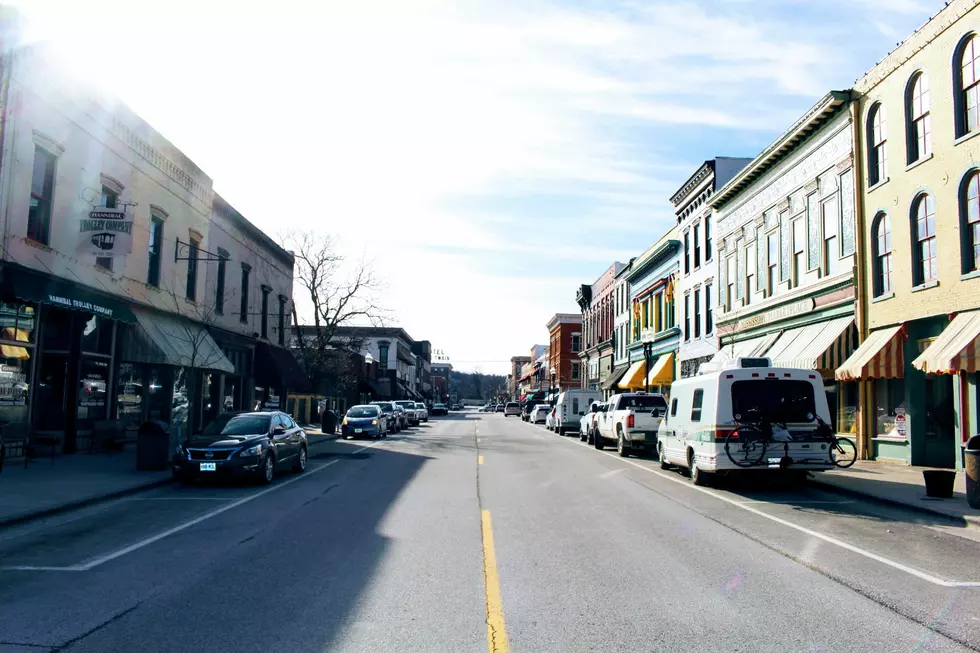 The Windows on Main St in Hannibal Come to Life for Halloween
TSM Photo
Mark your calendars as the shop windows on Main Street in downtown Hannibal will once again come to life during the Halloween parade!
The Halloween version of Hannibal's "Living Windows" is back this year and it is a tradition that you definitely don't want to miss out on seeing! It's officially called the Living Dead Windows and it is all happening on Saturday, October 23rd on Main Street in downtown Hannibal. The event goes from 5 pm until about 8 pm and it is all a part of the Halloween Parade, on the Facebook event page for the Living Dead Windows they say...
"The downtown merchants of historic Hannibal bring you Living Dead Windows! Each window comes to life with a haunted Halloween scene beginning at 5:00 pm and the Jaycees Halloween Parades begins at 6:00 pm. Stroll and interact with the live scenes that make historic downtown Hannibal the place to be Halloween weekend.
The parade will proceed down North Main at approximately 6:30 and the street will reopen once over"
You can make a whole day out of it on the 23rd of October, go down with the family early and check out the shops, grab some pizza at my favorite pizza place in the Tri-States DueAmici's Pizzeria, and watch as the windows come to life on Main Street. Then stick around for the parade, and if you have the stomach for it, afterward go on over to the Hannibal Jaycees Warehouse of Nightmares, not ideal for you kids, but it is one of the best haunted houses in the Tri-States.
Video of an Abandoned NBA Players Massive Dream Home in Illinois
Here's Video of a Gorgeous 320 Acre Illinois Farm that's for Sale
Pictures of a 320 acre Income Producing Farmland for sale in Central Illinois
More From KICK AM, Classic Country