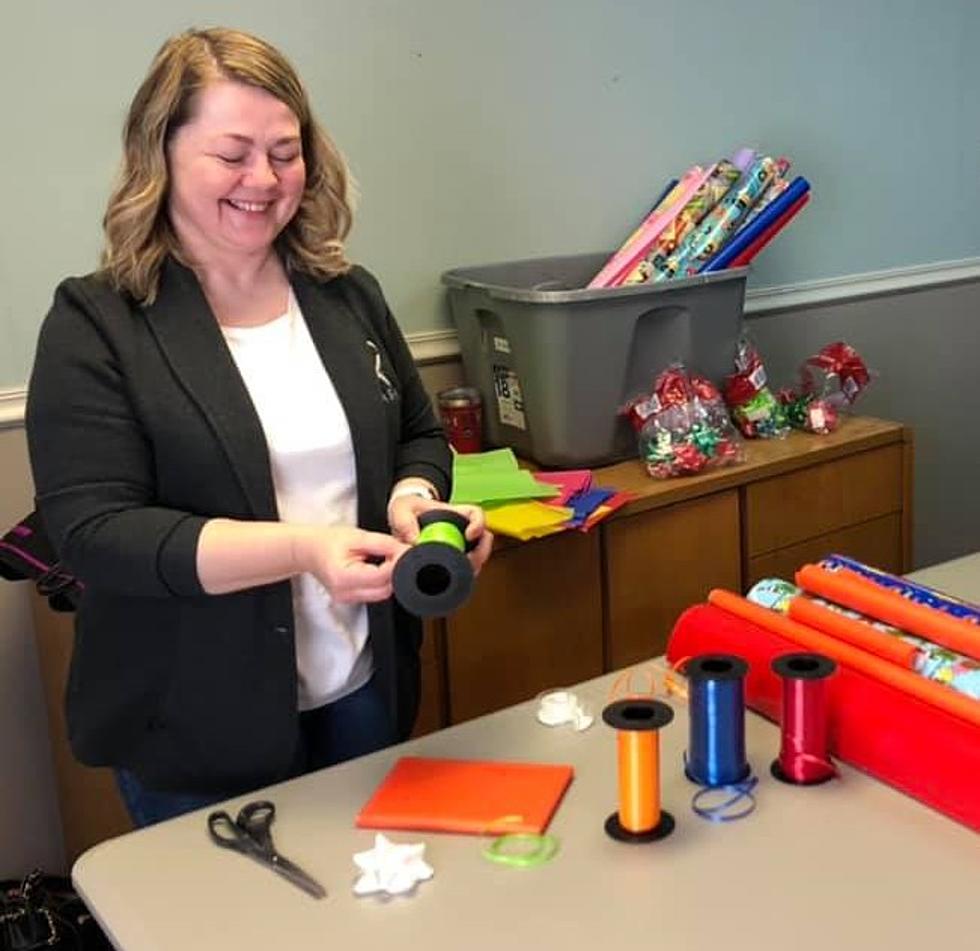 Help Foster Kids Celebrate Birthday Blessings
Becky Morrell, a Court Appointed Special Advocate in the 10th Circuit, wraps gifts for area foster kids. The 10th Circuit CASA collaborates with Birthday Blessings in getting resources to local children.
Children in foster care have experienced more trauma than most of us will ever face. You can put a smile on the faces of foster children in northeast Missouri by sharing birthday blessings.
Birthday Blessings is a group that works to meet the emotional and physical needs of children in foster care. They provide new duffel bags and backpacks full of birthday party supplies and gifts. They also send baskets of household goods to young foster adults transitioning to independent living, graduation gifts for teens completing high school, and child care packages for kids with no family or social ties. They also assist with special needs such as bedding, clothing or items that aren't covered by other funding sources.
Birthday Blessings will hold their Annual Birthday Bash Campaign March 25-27th. This includes an open house at the United Way of the Mark Twain Area in Hannibal on March 25th from 9 am – 3 pm. The program serves ten counties in our area.
Vickie Witthaus has been volunteering with Birthday Blessings for three years. "It's heartbreaking to know some kids have never known the joy of their own birthday present. Every child is special. Every child deserves to be treated and feel like they are the most important child on earth and will be cared for in that manner. The charity takes time to give them that individual attention," Witthaus said.
You can help by making a tax-deductible donation. Those donations will be matched dollar for dollar, so your money will go a long way in providing help for foster children. Donations can be mailed to the organization's headquarters at Birthday Blessings, 429 Aid Ave, West Plains MO 65775. Their Facebook page and their website has online payment options. For more information, call 417-372-5306.
READ ON: See the States Where People Live the Longest
Read on to learn the average life expectancy in each state.
More From KICK AM, Classic Country