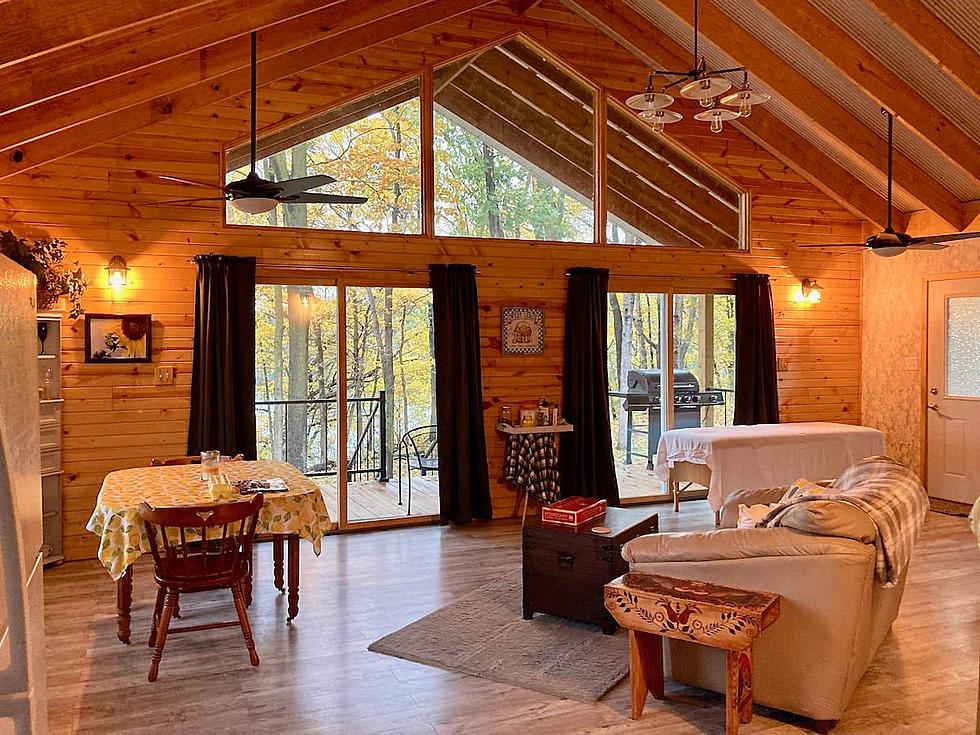 This Highly-Rated Airbnb is a Romantic Carthage, Illinois Cottage
Entire cottage hosted by Jennifer, Airbnb
Do you seek out Airbnb's when you're wanting to get away from it all? If so, you might want to check out one of the most highly-rated in all of Illinois that just happens to be a romantic little cottage near Carthage.
This search began out of sheer curiosity. I ventured to Airbnb and narrowed the listings down to anywhere in the state of Illinois. One of the first to appear is a super-highly-rated cottage near Carthage, Illinois. It's hosted by Jennifer and looks pretty sweet. Wait until you see the shower.
This Highly-Rated Airbnb is a Romantic Carthage, Illinois Cottage
I noticed that Airbnb calls this a "rare find" and mentions it's almost always fully-booked. I can understand why. It's not cheap, but at $150 a night this lakefront cottage seems like a nearly perfect place for someone or couples to get some time alone.
Here's just one of the over 100 reviews that average nearly 5 stars from a guy who stayed there this month:
Joseph - November 2021 - "Awesome spot. Easy to find, new and nice feel to this cabin. Great view, amenities are awesome, easy hike around the lake, good fire pit, perfect spot for a trained dog off leash, everything we could ask for for a getaway for two. Highly recommend"
Check out the full Airbnb listing with more pics and details if you'd like to get in line for a stay at this place.
Philadelphia, Missouri Airbnb is Really a Dreamy Lakehouse
Inside a Louisiana, Missouri Plantation Home Built in 1868
More From KICK AM, Classic Country