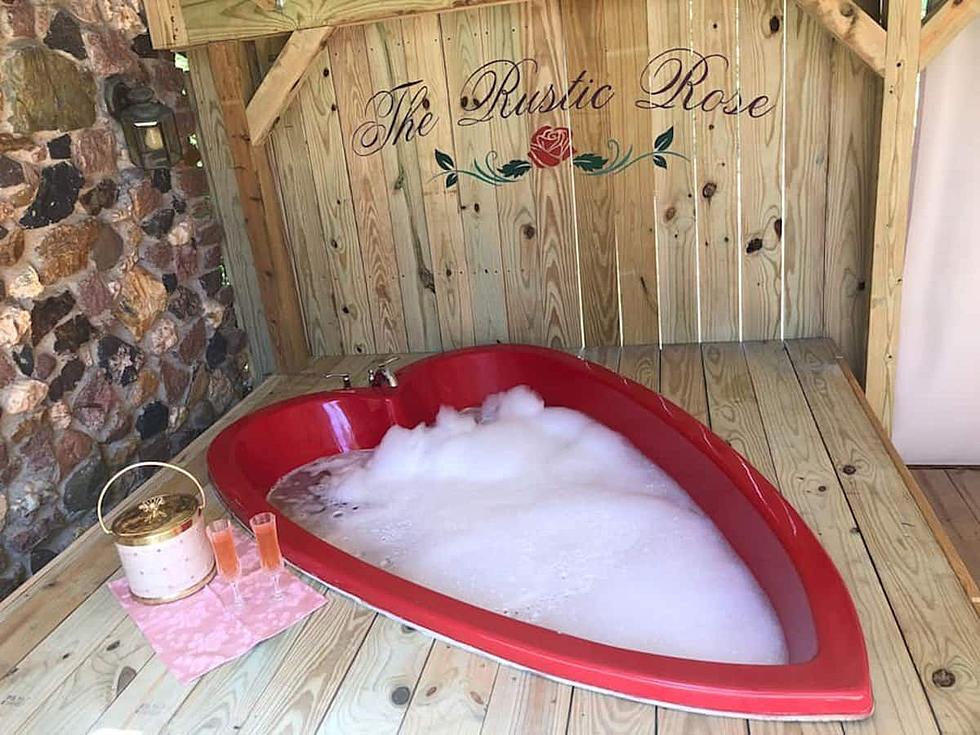 This Very Valentine Missouri Airbnb Has an Outdoor Heart Tub
Entire residential home hosted by Misty, Airbnb
In my life, I don't think I've ever seen a place that is more Valentine than this one and that's saying something since I'm a hopeless romantic. (Editor's Note: You're just hopeless) This Missouri Airbnb even has an outdoor tub shaped like a heart.
This is The Rustic Rose. It's located near Fredericktown, Missouri. If you love red, pink and everything Valentine, you're in for a treat. Check out some pics.
Missouri Valentine Airbnb Has an Outdoor Heart Tub
This place checks almost all of the Valentine boxes. It's remote. It's romantic. It has a heart tub and a nearby stream. Oh, and it's red. Very very red and pink. Host Misty must do a good job as her guests have left her an average of 4.91 stars out of 5 in the reviews on Airbnb. The asking price as of this writing is $144 per night. For a couple looking to getaway and/or celebrate Valentine's Day, this Missouri Airbnb should be high on your consideration list.
This Hermann, Missouri Airbnb Has Goats, Chickens and Kayaks
Hannibal Airbnb Has Mississippi River and Sometimes Eagle Views
More From KICK AM, Classic Country