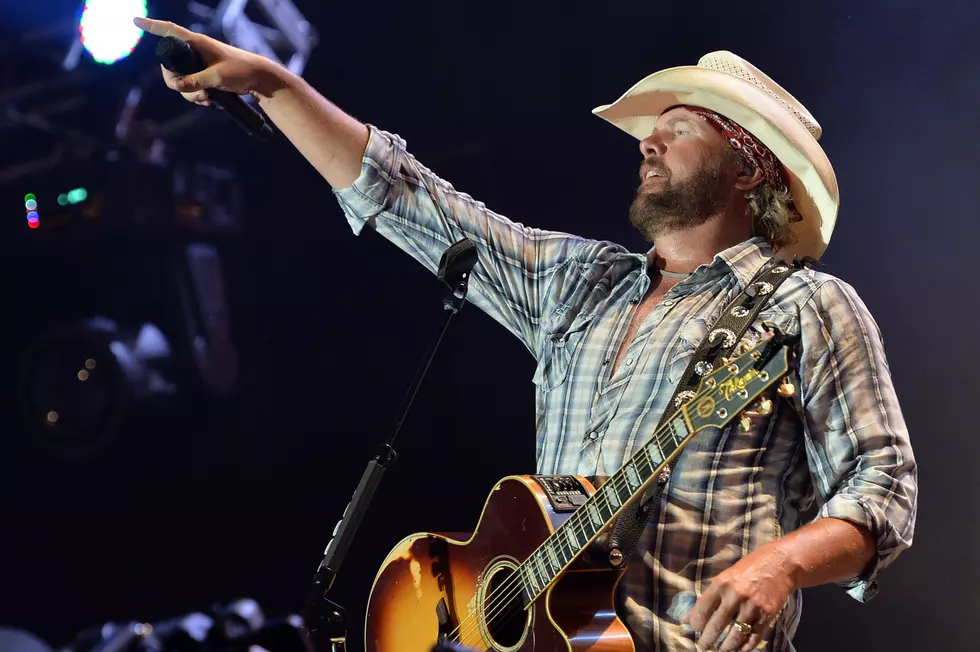 Sorry Folks. Toby Keith is NOT Coming to Hannibal
Rick Diamond, Getty Images
More than 5,000 people have responded to a Facebook invitation to enjoy a free Toby Keith concert in June in Hannibal. Man, are they going to be disappointed. Sorry to burst your bubble. The country mega-star won't be toasting anyone with a Red Solo Cup.
This scam has been making its rounds on Facebook. If you see this fake concert notification, be sure to join me in reporting it to Facebook as scam. I'm not even sure what the point of the hoax is, other than just to be mean. It's not asking you to buy tickets and lose money on a fake concert. But apparently, 5,100 people fell for it. At least that is the number of people the site said is interested in attending. I understand why. It looks totally legit. For a minute I thought I had missed something. I did double check, since the fake Facebook page says this "free concert" is being sponsored by the community and the local tourism bureau. This is nothing but a sham. Pure fiction.
Strangely enough, this isn't even the first time this scam has promised Hannibal a free Toby Keith concert. Back in 2016 we warned our listeners that a Facebook hoax was going around claiming the singer was going to perform in the parking lot of the Ayerco as part of a boycott against Casey's General Store. Good grief.
All is not lost though. Hannibal will have plenty of music to entertain you in 2021. Montgomery Gentry is coming to town for the Hannibal Jaycees National Tom Sawyers Days. The rock band Warrant is making an appearance at the Hannibal Bar-B-Q Festival and so is country superstar Travis Tritt. You can click on the links above to get tickets. In addition, there are bands playing every month at the Y-Men's Club Pavilion. Music Under the Stars has live music downtown every Thursday. You can check out the full line up of events on the calendar at visithannibal.com.
See Inside Garth Brooks and Trisha Yearwood's Malibu Beach House:
More From KICK AM, Classic Country