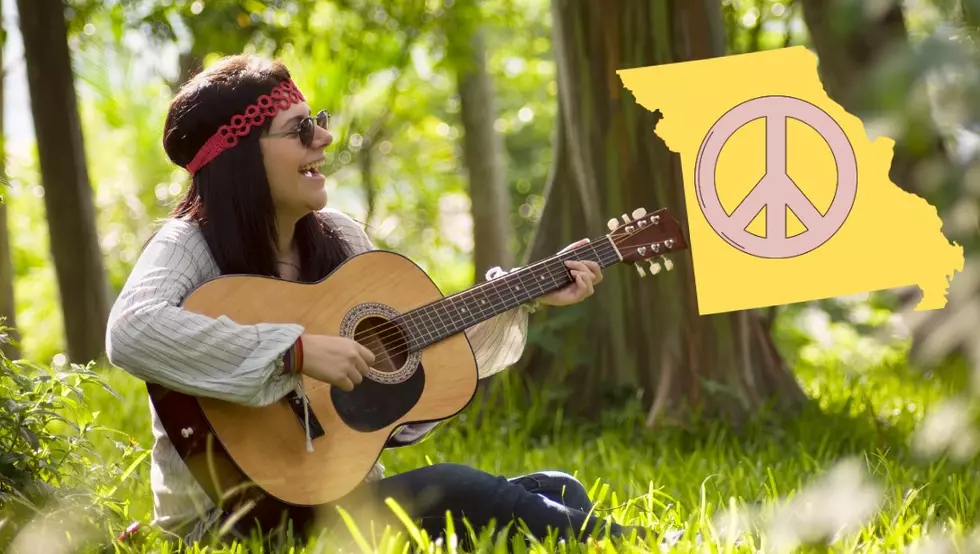 Missouri is home to one of America's "Hippie Hideouts"
Canva.com
If you are looking for a place to live the hippie lifestyle then you would probably think you would need to go to Oregon, California, or Vermont. But apparently, you can live the hippie lifestyle in the midwest, one of America's Hippie Hideouts is located in the Show-Me State of Missouri, read about it right here.
There is an article titled 30 of America's Hippie Hideouts on the website earnspendlive.com, and shockingly enough a small community in Missouri makes the list. The community is called East Wind Community and it is located outside of the small town of Tecumseh, Missouri. What about East Wind makes it a Hippie Hideout? On the site they say...
"The commune describes themselves like this—"We hold our land, labor, and resources in common. We place great value on cooperation, nonviolence, and direct democracy." ...the community only invites in people who are interested in living there full-time, and even then, your presence is put to a vote by the other members."
East Wind Community is on this list of Hippie Hideouts with places like Boulder (Colorado), Arcata (California), and Burlington (Vermont), to see the full list for yourself click here! 
I find it fascinating that communities like this exist in the United States. America is the land of the free and you should be able to live the lifestyle you want, even if it's a lifestyle I think sounds a little out there. As long as they aren't doing anything crazy illegal like murdering people, or marrying children I guess it's alright in my book.I couldn't live in a hippie hideout, could you?
LOOK: The most extreme temperatures in the history of every state
Stacker
consulted 2021 data from the
NOAA's State Climate Extremes Committee (SCEC)
to illustrate the hottest and coldest temperatures ever recorded in each state. Each slide also reveals the all-time highest 24-hour precipitation record and all-time highest 24-hour snowfall.
Keep reading to find out individual state records in alphabetical order.
More From KICK AM, Classic Country