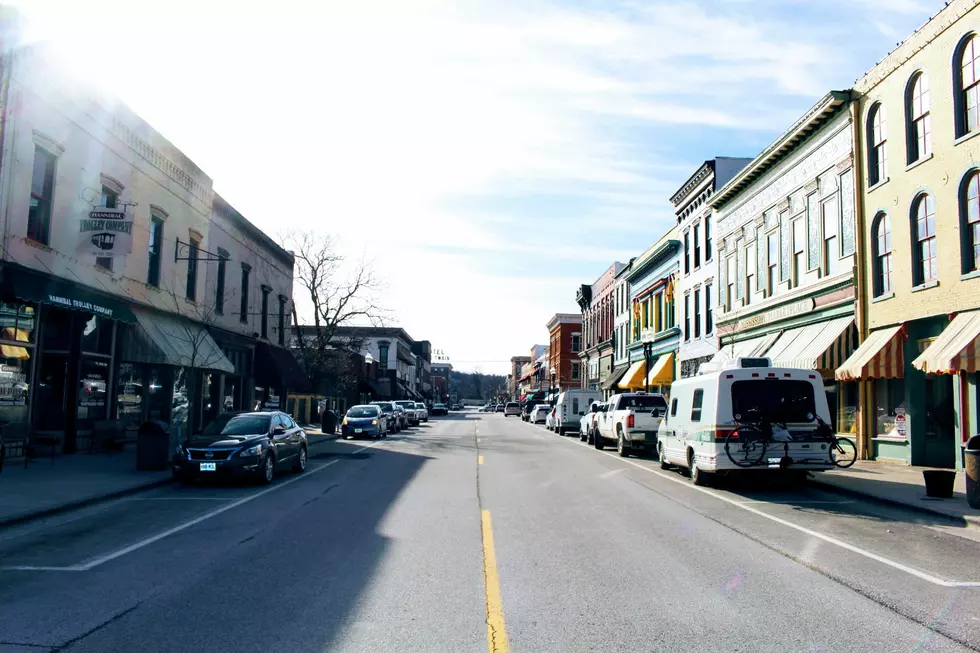 Main St in Hannibal is the Place to Trick or Treat this Halloween
TSM Photo
Why go house to house trick or treating this year when you can instead just stroll down historic Main Street in Downtown Hannibal collecting candy from your favorite local businesses!
Halloween is all about the candy if you're a kid, and the worst thing that can happen to you if you are a kid on Halloween is get home from a long night of trick or treating and your bag isn't full. If you want to make sure your kids have a fun safe trick or treating experience this Halloween you might want to check out Main Street Trick or Treat in Downtown Hannibal.
According to the Facebook event page called Main Street Trick or Treat the trick or treating fun from business to business begins at 5pm on October, 31st and goes until 7pm. What can you expect from a night of trick or treating on Main Street in Hannibal? Well on the event page they say...
"Enjoy a traditional, outdoor, door-to-door and trunk or treating event all on Main Street in historic downtown Hannibal! Halloween activities, booths, and decorated trunk or treats will line the street while downtown merchants will pass out candy from their stores. The event will be held on Halloween, October, 31st from 5-7 pm."
The event page also mentions that if you, your business, or your organization wants to participate in the family fun Halloween event that you still can just reach out to the organizers by calling 573-221-1101.
Main Street in Hannibal is my favorite area in the whole Tri-States, it is such a wonderful venue for street fairs, festivals, live music, drinks, parades, and I am sure it will be a great time on Halloween night!
Old Baptist Cemetery in Hannibal is Most Haunted Place
15 Hannibal Sites To Visit
More From KICK AM, Classic Country