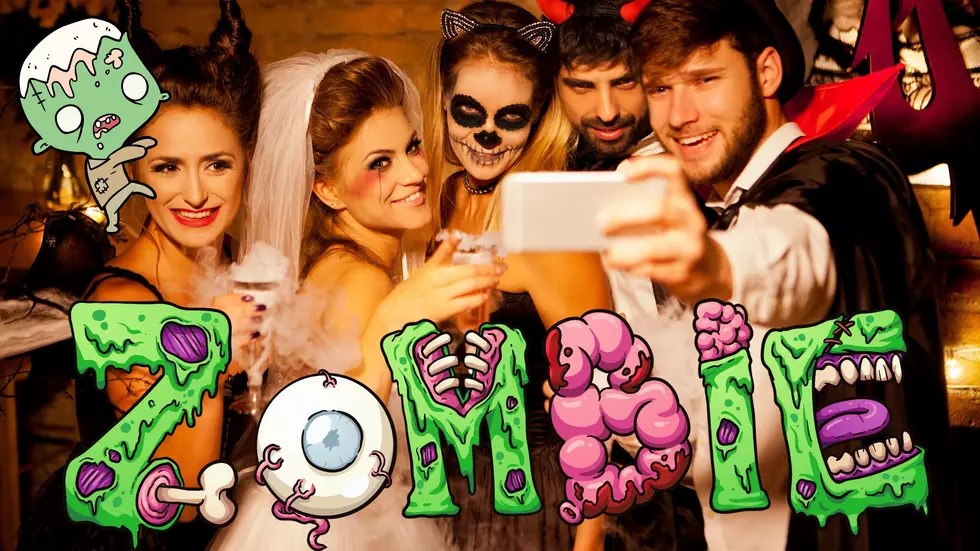 There is a Halloween "Zombie" Adult Prom happening in Quincy
Canva.com
The event is called the Zombie Prom Adult Dance of the Living Dead Party and it is happening this October, at one of the best nightlife spots in all of Quincy. Get your costumes ready, here are the details you need to know...
The State Street Theater in Quincy is hosting the Zombie Prom Adult Dance of the Dead Party and it is happening on Saturday, October, 29th, the Saturday before Halloween. The event starts at 7 pm and will go into the ghostly hours of the night, on the Facebook event page they say...
"This is an Adults only event for the dead and living over the age of 21. $10 per person. $20 a couple. There will be a Prom King & Queen crowned through a raffle drawing with crowns and a gift basket with over $500 in cash and prizes from local businesses...So get out your buckets of blood and dust off that old tattered dress and come cut a rug at the place to be on Halloween weekend."
The State Street Theatre goes on to say there will be a live DJ, a costume contest, professional prom photography, undead drink specials, zombie movies, and more.
If you haven't yet been to the State Street Theater at 8th and State in Quincy since it reopened you're missing out! They have a great space for dancing, drinking, and chilling, and their cocktail menu is terrific. Getting dressed up for Halloween with your significant other and going out to have some fun is the best, and I know you'll have a good time at the Zombie Prom.
25 Scaredy Cat-Approved Halloween Movies
More From KICK AM, Classic Country