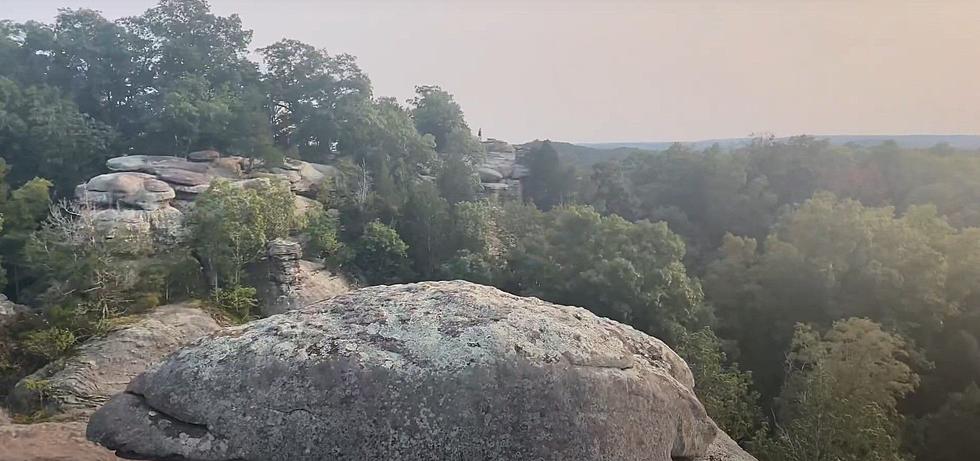 Incredible Views from the Stunning Garden of the Gods in Illinois
YouTube/Outdoors With Ed & sometimes G
An outdoorsman takes you on a visual video tour of the must-see Garden of the Gods in Southern Illinois, and the views are just spectacular!
The video was uploaded on YouTube almost a month ago from a channel called Outdoors With Ed & sometimes G and it is one of their many outdoor adventure videos, but this one caught my eye for the sheer beauty in which he captures the Garden of the Gods in Southern Illinois.
If you want to learn more about the Garden of the Gods check out this article I wrote up about it a while back, just click here! But in short, it is an area of the Shawnee National Forrest and is known for its rock formations and incredible views. One of the main things I love about this video from Outdoors With Ed & sometimes G is that you can really get a sense of the views that the Garden of the Gods offers, the sheer magnitude of the landscape you can see from their vantage point is breathtaking. I also love how the video goes on to explore Southern Illinois' other famous outdoor landmark the Cave in the Rock, which you can learn more about by clicking here! I have sadly never been to either of these landmarks but this video sure makes me want to get down there asap.
If you don't have time to sit through and watch the almost 6 and a half minute long video, I understand we are all busy, scroll down to see some screenshots of my favorite views captured in the video.
Incredible Views from the Stunning Garden of the Gods in Illinois
LOOK: Stunning vintage photos capture the beauty of America's national parks
Today these parks are located throughout the country in 25 states and the U.S. Virgin Islands. The land encompassing them was either purchased or donated, though much of it had been inhabited by native people for thousands of years before the founding of the United States. These areas are protected and revered as educational resources about the natural world, and as spaces for exploration.
Keep scrolling for 50 vintage photos that show the beauty of America's national parks.
More From KICK AM, Classic Country