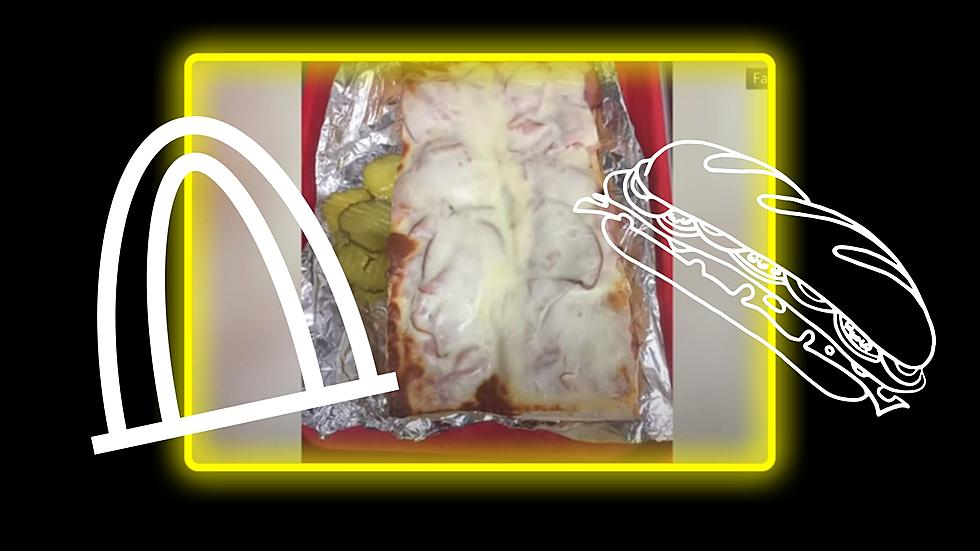 Video of what could be the Best Sandwich in all of Missouri
YouTube/Mashed/Canva.com
This YouTube video claims to have found the absolute best sandwich in the Show-Me State of Missouri, and after watching the video let's just say our mouths are watering...
This video was posted to YouTube by Mashed, a food expert channel that has over 1 Million subscribers, the video goes quickly through each state and shows what they have determined to be the best sandwich in each state. If you want to watch the part specifically on Missouri you have to go to the 10 minutes 44 second mark of the video.
In Missouri, the video claims that the Gerber Sandwich which can be found at the legendary Ruma's Deli in St. Louis is the best sandwich in all of Missouri. The video says the sandwich was created in 1973 and is an open-faced sandwich that is famous for its Garlic Butter and St. Louis style cheese.
I wanted to learn more about this sandwich so I went to Ruma's Website and checked out their menu, the menu has the Gerber listed as the first of their sandwiches it is a hot sandwich listed as the Gerber Special, that comes with ham, you can get the Gerber Turkey which is the same sandwich only turkey instead of ham, to see their full menu click here! 
I need to eat this sandwich. It looks absolutely amazing, I personally like the St. Louis style cheese, it's not my favorite but I like it, and so I get that this sandwich won't be for everyone but it certainly feels as though it would be a sandwich I could order over and over again, does that make it the best sandwich in Missouri? I don't know...
LOOK: Best Beers From Every State
To find the best beer in each state and Washington D.C., Stacker
analyzed January 2020 data from BeerAdvocate
, a website that gathers user scores for beer in real-time. BeerAdvocate makes its determinations by compiling consumer ratings for all 50 states and Washington D.C. and applying a weighted rank to each. The weighted rank pulls the beer toward the list's average based on the number of ratings it has and aims to allow lesser-known beers to increase in rank. Only beers with at least 10 rankings to be considered; we took it a step further to only include beers with at least 100 user rankings in our gallery. Keep reading to find out what the best beer is in each of the 50 states and Washington D.C.
More From KICK AM, Classic Country