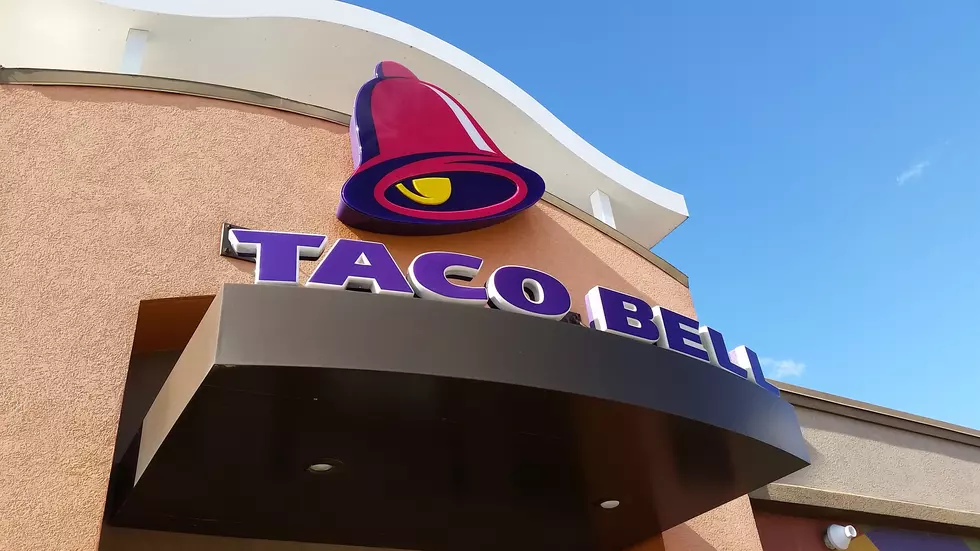 Ben Braun
A week ago Taco Bell gave out free tacos it was a huge hit... So they are doing it AGAIN!
Last week Taco Bell had the goal to help feed hungry Americans amid this COVID-19 crisis, it went so well they decided to bring it back again this Tuesday. Tomorrow (Tuesday 4/7) Taco Bell is once again giving away a FREE Doritos Locos Taco when you come through their drive through. They released this statement on their website...
"NO PURCHASE NECESSARY. Offer valid on Tuesday 4/7/2020 only during local store operating hours. Limit one (1) Free Seasoned Beef Nacho Cheese Doritos® Locos Tacos per person, available at participating U.S. Taco Bell® locations only for drive-thru redemption, while supplies last."
This is incredible that Taco Bell is giving away this much food in such a short amount of time, on top of the fact that they also donated a million dollars to the No Kid Hungry Foundation last week as well. It is great to see massive companies like this stepping up to help out Americans in this difficult time, so go to Taco Bell tomorrow and get a FREE Taco, I'll wave to you in the drive through line!
More From KICK AM, Classic Country