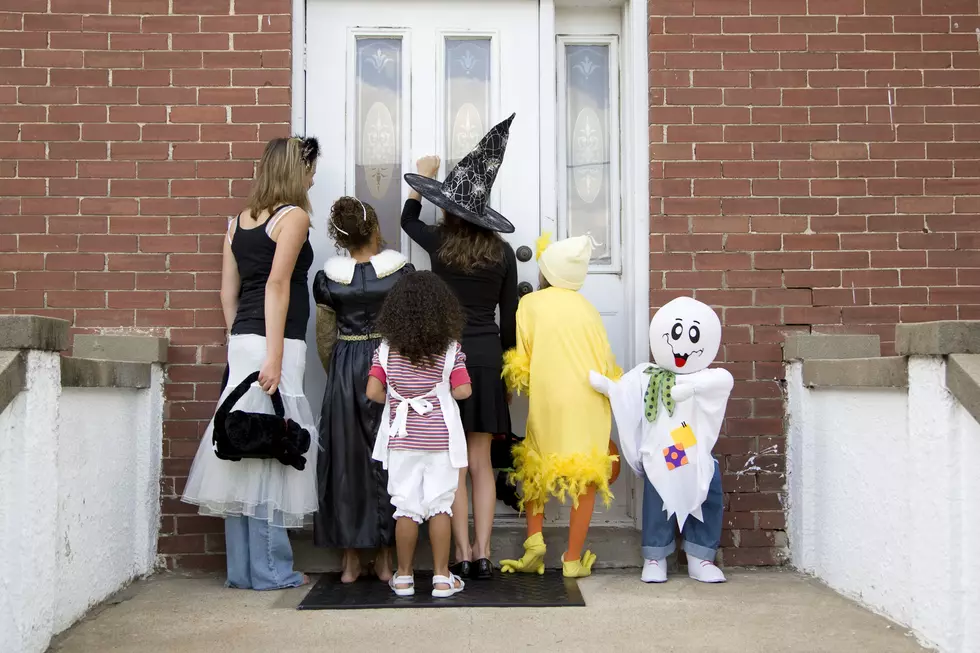 CDC Warns Parents To Avoid Trick-or-Treating This Year
JBryson
The Center for Disease Center has just released this risk factors for Halloween trick-or-treating this year, and it doesn't look good.
Enter your number to get our free mobile app
I knew this was coming eventually, the CDC has released their recommendations for Halloween this year. And like everything else, they suggest not doing the traditional door-to-door trick-or-treating, which totally stinks. However, they did give some suggestions on what families and friends can do this Halloween.
Considered a low-risk factor this Halloween, the CDC recommends:
Carving or decorating pumpkins with members of your household
If you want to carve with friends, do it outside where you can practice social distancing
Have fun with decorating your house, make it feel festive as much as you can
Get a group of friends together for a virtual Halloween costume contest (I know it's not the same, but as least you can dress up and have some fun. I think this would be fun for the kids)
Now with low-risk recommendations, there are of course high-risk, and the CDC is highly recommending to avoid door-to-door trick-or-treating to avoid the spread of COVID-19. Here are some other high-risk recommendations:
Avoid trunk-or-treat events where candy is handed out
Do not attend costume parties where large people are gathered
Avoid hayrides or tractor pulls where social distancing cannot be practiced
Traveling to fall festivals where large gatherings take place
Look, this totally sucks, I get it. And as a parent I am not sure how I am going to explain to my girls that they probably won't be going trick-or-treating this year. There are still a few fun things that can be done, and if you are really good with DIY projects you can always make this candy slide so kids can have a little trick-or-treating this year, and can do it safely.
Gallery — Every Movie Theater Candy, Ranked:
More From KICK AM, Classic Country