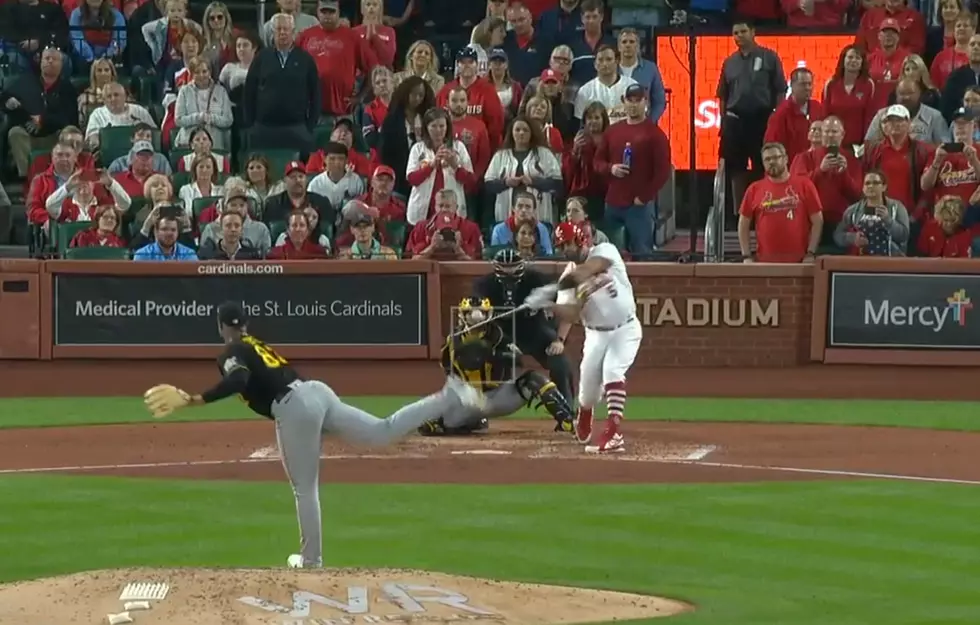 Watch Albert Pujols Hit Homer 701 Off the Fries in Big Mac Land
St. Louis Cardinals via Facebook
Never underestimate Albert Pujols to rise to the occasion in a big moment. In the first game of his final regular-season homestand, he hit career home run #701 off the fries in Big Mac Land at Busch Stadium.
After grounding out in his first at-bat, Albert Pujols came to the plate in the bottom of the 4th inning with the Cardinals trailing the Pirates 1 - 0. One swing later, the Cardinals wouldn't be trailing anymore. The fries in Big Mac Land in the upper deck of Busch Stadium may have a dent in then now though.
Albert Pujols continues to make history as his career home run total is now 701, 4th all-time. He still trails Babe Ruth by 13 home runs. Surely he won't hit another 13 between now and the final game of the regular season next Wednesday, right? Wait. Never rule out Albert Pujols doing anything.
Inside Yadier Molina's St. Louis Mansion
Patrick Mahomes Kansas City Home
More From KICK AM, Classic Country