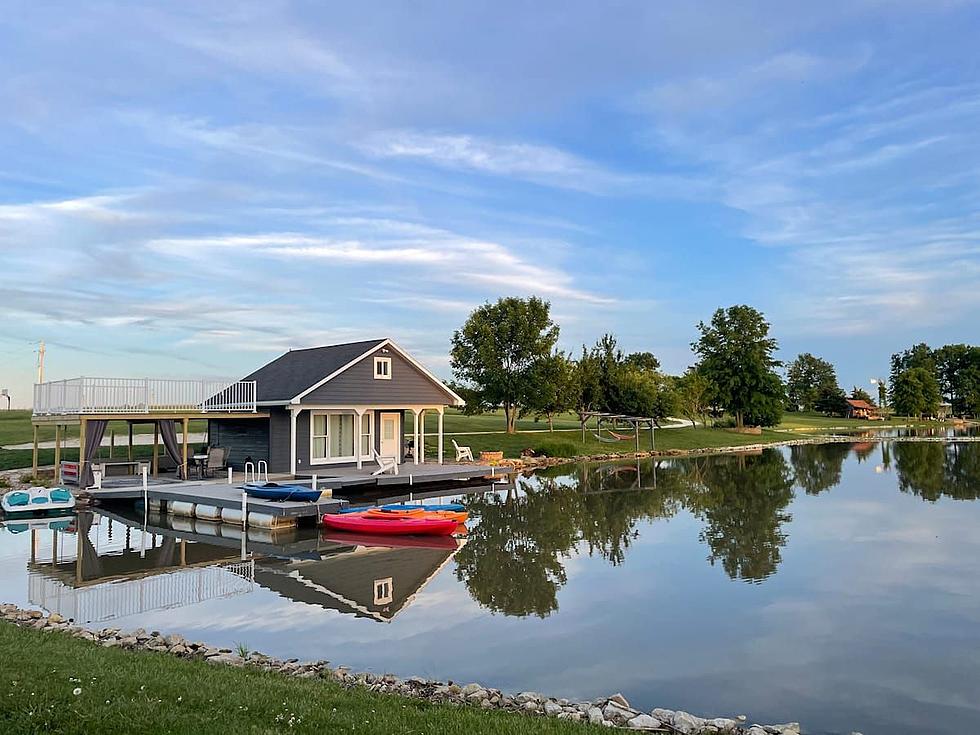 This Philadelphia, Missouri Airbnb is Really a Dreamy Lakehouse
Entire cottage hosted by Joni, Airbnb
I cannot believe that I have been existing in a world where I did not know about a Philadelphia, Missouri Airbnb that is a dreamy lakehouse. I know now and I'll gladly share what I've learned with you.
I first saw this place today on Only In Your State. Thankfully, they shared a link to the Airbnb listing for this 5-acre Philadelphia, Missouri dreamboat with lots of canoeing and fishing. Did I mention they have albino catfish? They do and I have pics to prove it. Behold.
Philadelphia, Missouri Airbnb is Really a Dreamy Lakehouse
You need to know this Philadelphia, Missouri Airbnb is not free. It's $179 a night as of this writing and I would imagine worth every single cent you spend. The reviews on Airbnb rave about the place and with that kind of setting and that amount of fishing, I'm not surprised.
Check out the Airbnb listing for even more pics and details and reservation info. I'm glad that I am now aware this place is out there. So sweet.
8 Pics of a Luxury Airbnb Barn in Southern Illinois
1910 Farmhouse is Now an Airbnb in Missouri's Ozarks
More From KICK AM, Classic Country