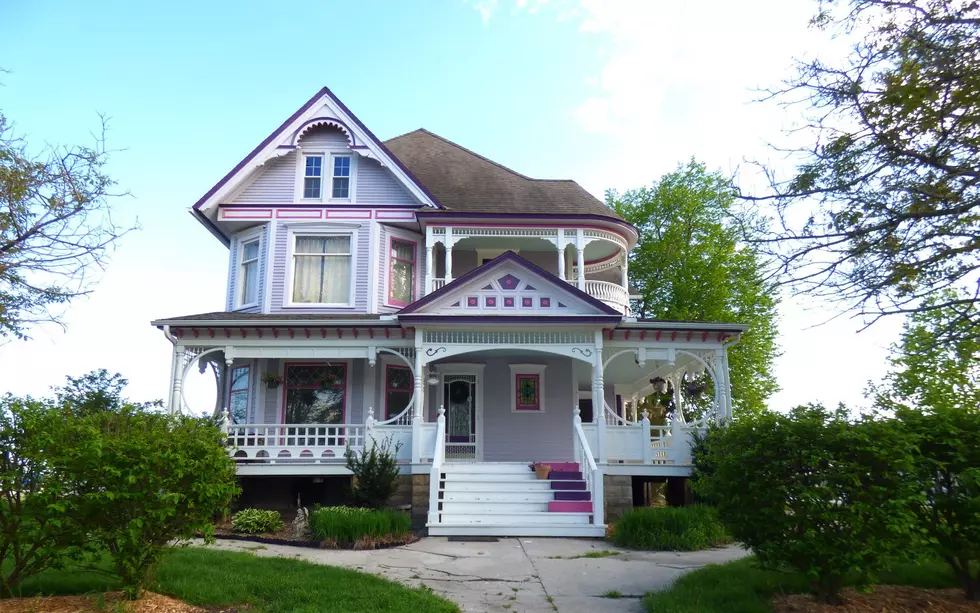 There's A Human-Size Dollhouse Not That Far From Quincy!
Happel Inc. Realtors
It's every little girl's dream (including mine) to actually LIVE in a real life dollhouse. And this might be as close to it as you'll ever see.
Enter your number to get our free mobile app
This house in Golden, IL is on the market and looks just like the Victorian-style dollhouse I played with when I was a little girl. Built in 1892, it has the charm of the era but with a modern twist (side note: I think I've been watching too much HGTV). In any case, just check it out and tell me it doesn't remind you of a life-sized dollhouse.
Here's my million dollar idea of the day: This would make a GREAT B&B. Plus, it's right across the street from the historic windmill in Golden, so you'll always have a fun and historic view. Here's another million dollar idea (I'm full of them today): Whoever buys this house should make a doll-sized replica of it so their children can actually say you live and play in a dollhouse.
Just imagine what you could do with this house during the holiday season! This is a beautiful home and I am jealous of the person who does buy it. I would love to take a tour. Do you think the realtor would mind if I gathered up some stuffed animals and had a tea party on that porch? A girl can dream can't she?
904 Prairie Mills Rd, Golden
More From KICK AM, Classic Country