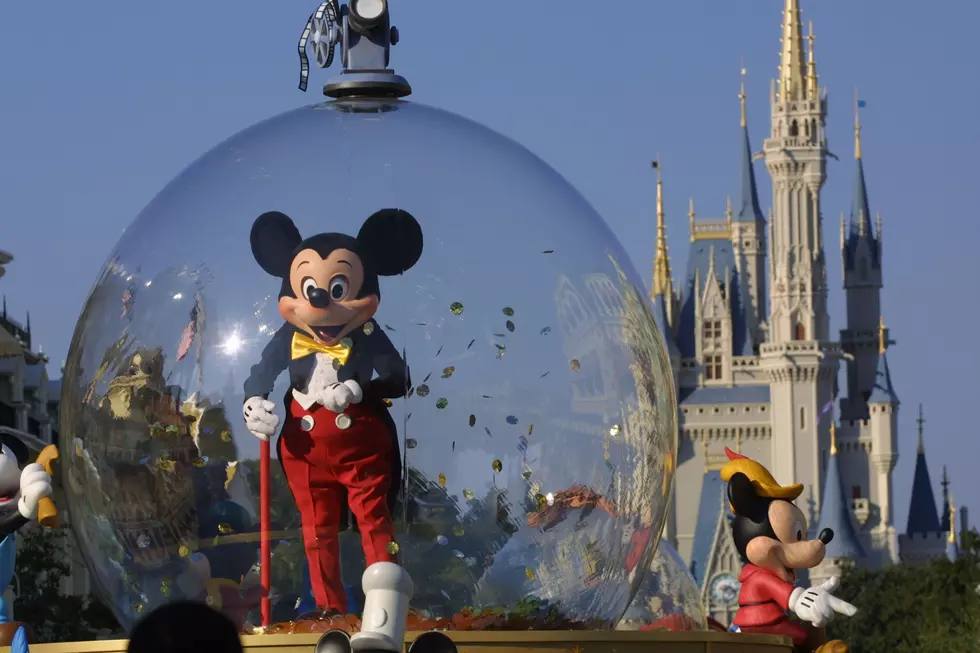 Start Saving Now to Celebrate Disney World's 50th Birthday
Getty Images
The happiest place on earth is ecstatic to celebrate a half-century of magical memories and they're inviting you to the party.
It was 50 years ago that bulldozers cleared swampland and orange groves to prepare for the ribbon cutting at Walt Disney World outside Orlando, FL. The official opening date was Oct. 1, 1971. On October 1, 2021 the birthday party kicks off in Disney style.
If you had hoped to party that day at the Magic Kingdom, I'm sorry to disappoint you. Cinderella's dance card is full. The park already booked solid for Oct. 1. Epcot, Hollywood Studios, and Animal Kingdom still have tickets available. Never fear though. Disney is drawing this celebration out for 18 months. The parks are promising lots of glitz and sparkle for a year and a half. There will be extra-spectacular fireworks, fireflies, and dazzling light effects. The mice power couple will have a new party wardrobe, and the whole place will be decked out in golden splendor.
Disney hopes the birthday celebration will boost sales by a big margin, and for good reason. The pandemic has slashed attendance. In the first quarter of the fiscal year, the Disney brand reported a profit of just $29 million, down 99% from $2.1 billion last year.
READ MORE: 25 Companies You Might Not Know Are Owned by Disney
More From KICK AM, Classic Country