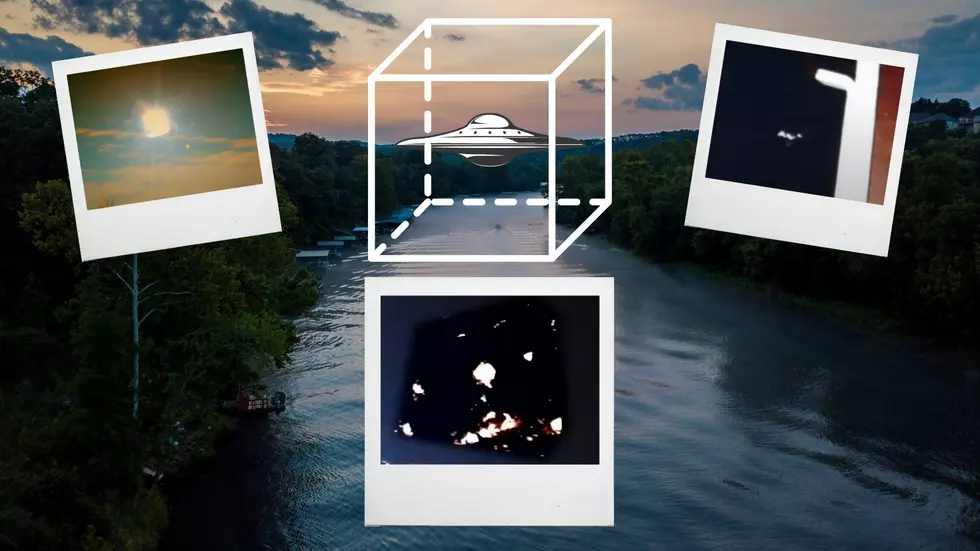 See Actual Pictures from a Mass Cube UFO Sighting Over Missouri
Travel Channel via YouTube
It was seen by multiple people in various locations across Missouri. All agree that it looked like lights in a cube, but no one knows what the object was. The incident is now featured on a Travel Channel show where they shared actual pictures that were taken of whatever it was.
The Travel Channel show UFO Witness recently dropped a new video where they feature interviews with Margie Kay, the Assistant state director of Missouri's MUFON chapter and several residents who all saw a cube-like formation over Springfield, Raytown and Kansas City, Missouri.
These are actual photos shared on the UFO Witness show from eyewitnesses. This shows what appears to be a black cube with lights inside it.
Here's another from an eyewitness where it looks like a field of lights.
Here's that same object taken by a different person in a different Missouri location.
There are also strange happenings on the ground in these different Missouri locations which are also featured on the full episode. What are these mysterious cube UFO's over Missouri and what is their intention?
Make sure to check out The Travel Channel's website for UFO Witness for the next airing of this mass UFO sighting over Missouri. It seems to be an ongoing investigation of something odd that has taken a particular interest in the Show Me State.
See a Missouri Off-the-Grid Bus Made to Survive Zombie Apocalypse
More From KICK AM, Classic Country