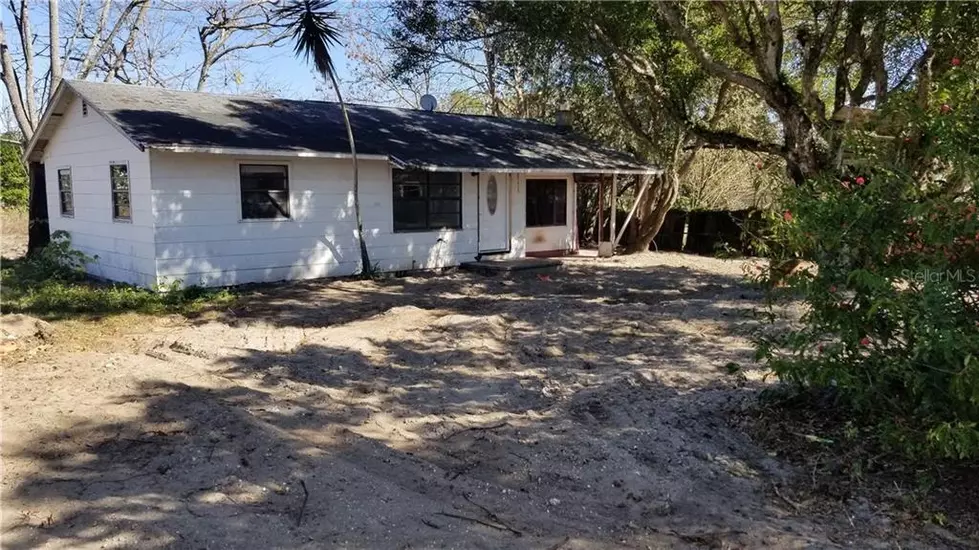 Hilarious Listing for "Zombie Apocalypse" House
FUTURE HOME REALTY INC
Have you ever watched one of those home improvement shows and thought to yourself, "I can do that!" Flipping a house looks like a lot of work, but it also seems like it would be fun to be able to take a blank canvas and put your stamp on it. You may want to rethink that after you see this listing on realtor.com.
You know how real estate listings always hype up their offerings, making them sound much better than they actually are. That's not the case for this brutally honest (and hilarious) listing in Zephyrhills, FL.
Here are some of the highlights:
"The roof leaks, the floor creaks, and there's a terrible draft, but this 3 bed, 1.5 bath home is very open concept. And by that we mean the inside is open to the outside because several of the windows are broken."
"Now I know you've heard of a detached garage, but have you ever heard of a detached foundation?! Because that's what you'll find here in the large bonus room at the right of the home. And if you're looking for a house that screams 'I've got bizarre and ominous energy!' Then honey stop the car because you've found it right here."
"If you need a place to stage your next post-apocalyptic zombie movie, this is it (the covered porch has really good rest here on your way to the safe zone vibes). And whether you like to turn up the heat or keep it cool, it won't matter here because there is no HVAC system."
"Oh, and don't forget about the brick chimney that perfectly epitomizes how we all feel after 2020 - about to collapse and going nowhere (literally, there is no fireplace inside the house)."
My husband and I worked with a friend to flip a house one summer when our kids were younger. While I did some of the heavier lifting, I put the girls to work doing jobs like cleaning out the refrigerator and cabinets. We cut them in on a bit of the profits. I thought it was a pretty good experience, but our twins still claim they were scarred by the goop they had to clean in that fridge.
Those HGTV shows will tell you to take the worst house in the neighborhood and turn it into the best house on the block. You'll want to check it out thoroughly though. You're sure to unearth problems that will lead to added expenses. In the case of that Florida home, here's the realtor's advice:
"If you're not interested in crying yourself to sleep every night while you rehab this home, might we suggest tearing it down and building a brand new one in its place? The neighbors would likely thank you."
Zombie Apocalypse House
More From KICK AM, Classic Country