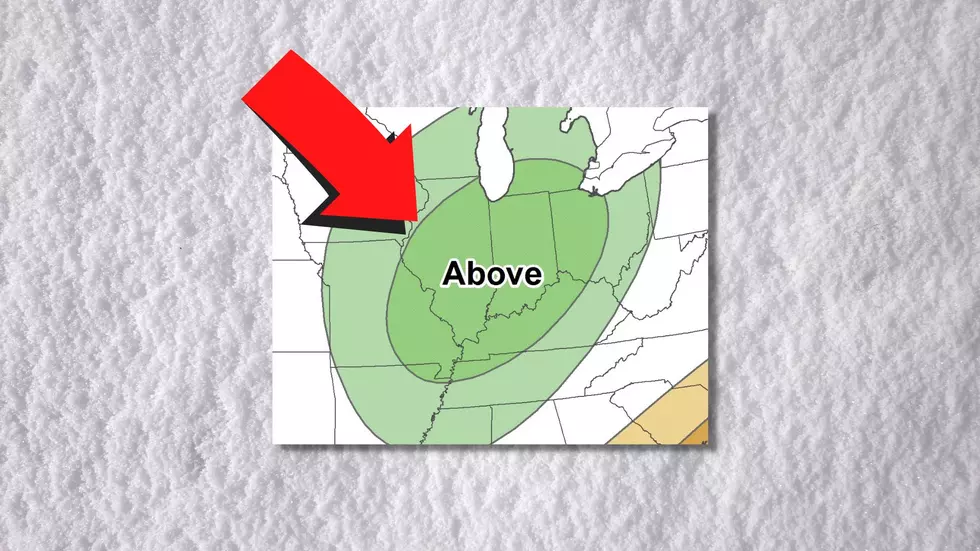 Forecasters Calling for a Very Wet Winter for Missouri & Illinois
NOAA/Climate Prediction Center/Canva
This is one of those predictions I really hope is wrong since I'm not a fan of snow. The Climate Prediction Center is calling for a very wet winter right now for the tri-state area and specifically in Missouri and Illinois.
Out of curiosity, I checked the National Weather Service/NOAA Climate Prediction Center long-range forecast for our part of America. There's a lot of information here, but this is the map that got my attention. It shows precipitation expectations for January, February and March of 2023.
It's important to note that the further away you're predicting weather like this, the more the variables can (and often do) change. This expectation of above-normal precipitation for the Hannibal/Quincy area including St. Louis and Chicago could vary wildly.
Why the belief that the winter will be wetter than normal?
The National Weather Service meteorologists mention this weather pattern is due to a La Niña. Wikipedia breaks down what this pattern normally means for us:
La Niña causes mostly the opposite effects of El Niño: above-average precipitation across the northern Midwest
I propose we bring back El Niño if that's doable. Vote for El Niño I say.
Time will tell if this predicted weather pattern becomes our winter reality. Best to at least mentally prepare now for what could be a lot of snow shoveling once January of 2023 gets here.
Missouri Family's Shipping Container Home Featured on National TV
This Missouri Mansion Has a Water Park, Arcade & Bowling Alley
More From KICK AM, Classic Country