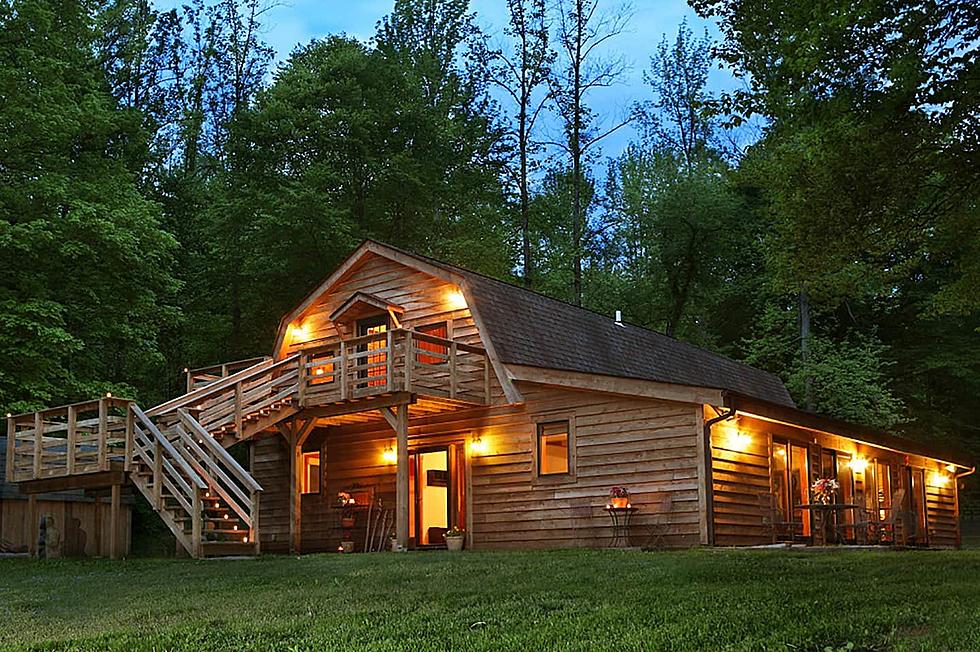 Check Out 8 Pics of a Southern Illinois Airbnb Luxury Barn
Hosted by Lisa, airbnb
Wanna get away? If you're a fan of the southern part of Illinois and luxury barns, I have a swell idea for you to consider.
I have to give credit where credit is due. I saw Only In Your State share an article about a converted barn near Pomona, Illinois that can house you and up to 15 of your friends. It's available on Airbnb and is situated on the wine trail in southern Illinois. Let's check out some pics of these sweet barn.
8 Pics of a Luxury Airbnb Barn in Southern Illinois
Based on the Airbnb ratings, this luxury barn is worth the drive. The average is almost a full 5 stars with reviewers raving about how nice it is. The bad news is it isn't free. As of this writing, the nightly cost is $369. The good news is I've done some math and if you can convince your 15 friends to share the cost, it's only $23 per person. Nice.
If you're not familiar with this part of Illinois, this luxury barn is located in the Shawnee forest near Pomona.
I'm not sure how booked up they are for reservations, but it's a unique idea for sure. Check out Lisa's Airbnb listing to see if this place might be a destination for you and your buddies.
LOOK: See inside a modern day castle complete with drawbridge
ALSO: Former Minnesota Twins All-Star's Home for Sale - Complete With Brewery
More From KICK AM, Classic Country