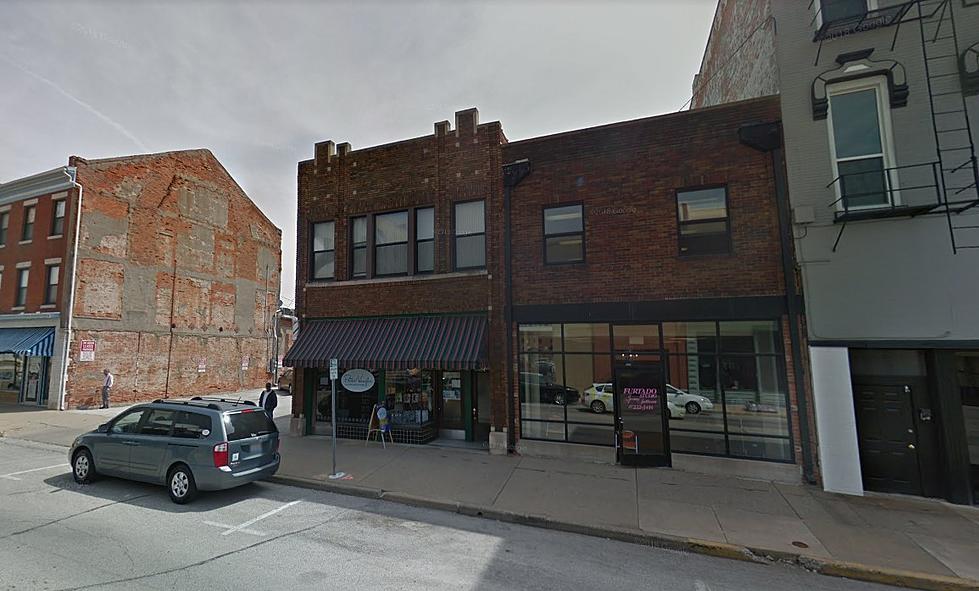 Brand New Local Business Opens in Quincy
Google Maps
Another empty storefront in downtown Quincy has just been filled! Here are the details on the new store on Hampshire in Quincy.
Anytime we can share news of a new store filling up an empty storefront in the historic district of any town in the Tri-States we get very excited! So we are thrilled to see a brand new store called Loyd's Gifts & Collectibles opening up in The District area of Quincy!
Loyd's Gifts & Collectibles is located near the corner of Hampshire and 5th street, right across from WGEM in the old Potter and Vaughn location. On the Facebook page for Loyd's Gifts and Collectibles the business is described as...
"Specializing in gifts and collectibles right in the heart of downtown Quincy, Illinois!"
They are open Tuesday through Thursday from 10am to 5pm, on Fridays they are open 10am to 4pm, and they are open on Saturdays as well from 10am to 3pm, and are closed Sunday and Monday.
The Facebook page for Loyd's Gifts & Collectibles shows some cool photos of the inside of the store and what they offer, and it looks like they offer things like home decorations, post cards, chocolates, sweets, cards for birthdays and other occasions, art work, children's section with books and toys, some jewelry and so much more!
I will definitely check out Loyd's Gifts & Collectibles some time soon, it looks like the perfect place to find a special gift for Mother's day, and as always its great to shop and support local!
LOOK: The most famous actress born the same year as you
Many of the actresses in this story not only made a name for themselves through their collection of iconic performances, but also through the selfless, philanthropic nature with which many of them approached their stardom. In an age of flipping the script on societal norms, many of these actresses are using their voices and platforms to be advocates for those who are otherwise unheard.
More From KICK AM, Classic Country