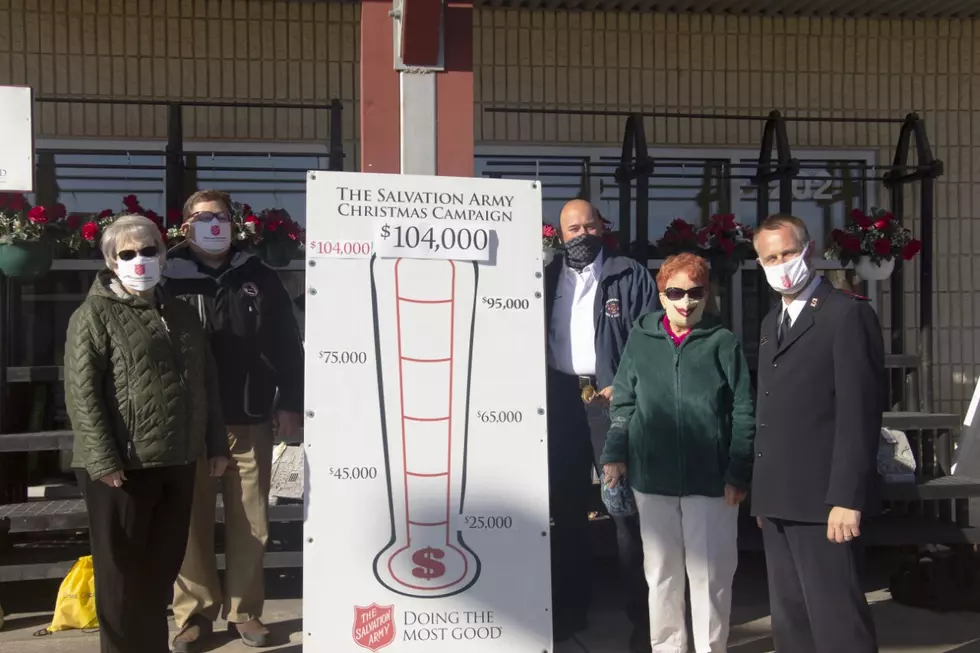 Bells ringing in the Salvation Army Christmas fundraising season
Hannibal Salvation Army kicks off 2020 Christmas campaign
The merry jingle of red kettle bells is sounding throughout the tri-states, with the hope of ringing in record-breaking donations to help the needy during this pandemic.
Enter your number to get our free mobile app
The Hannibal Salvation Army kicked off its annual Tree of Lights Campaign, announcing a goal of $104,000. This year, emergency and healthcare officials will lead the fundraising efforts.
Marion County Sheriff Jimmy Shinn, Hannibal Police Chief Lyndell Davis, Hannibal Fire Chief Mike Benjamin, NECOMM 911 Executive Director Mike Hall, Marion and Ralls County Ambulance Director John Nemes, and Hannibal Regional President and CEO Todd Ahrens are 2020 Christmas Campaign co-chairs.
In northeast Missouri, the Salvation Army serves the counties of Marion, Ralls, Lewis, Monroe, and Shelby. The Hannibal Salvation Army Family Services provided the following assistance this year: 2,764 people were served by the daily bread line 1,714 food boxes were distributed 69 families received utility assistance 440 families received help with clothing Last Christmas: 904 families received Christmas food boxes 1,350 children received toys for Christmas.
Volunteers are an important part of the Christmas season and are needed to assist with many Christmas programs and activities, especially bell ringing. Contact Jeremy Koren for more information about volunteer opportunities at 217-231-5633 or sign up to ring bells at RegisterToRing.com.
More From KICK AM, Classic Country