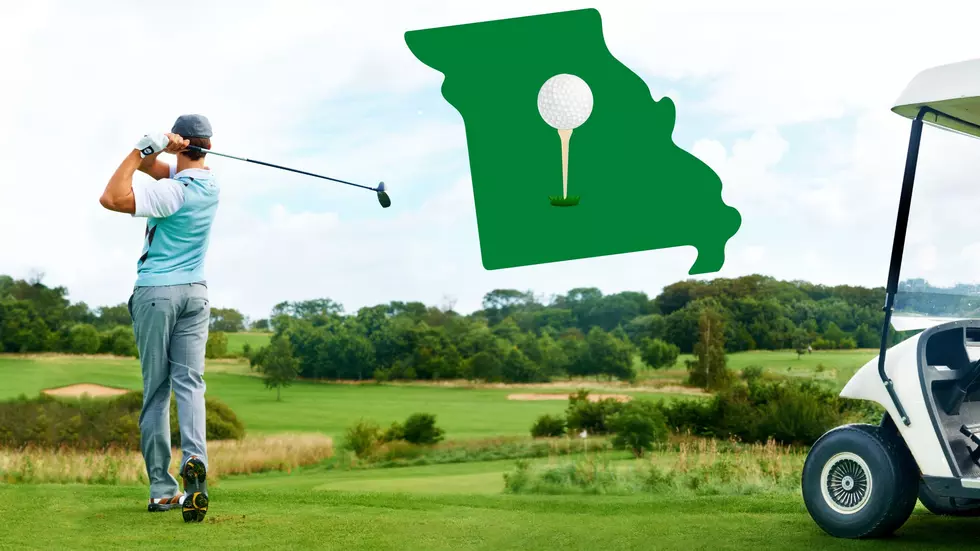 A website ranked the Top 100 Golf Courses in Missouri
Canva.com
If you are worried summer is passing you by and you haven't played enough golf yet, then you need to check out this website that ranks the top 100 golf courses in the state of Missouri, and start checking some of these incredible courses off your list!
The website is called top100golfcourses.com, and it ranks the top golf courses across different states and countries, and It ranked the St. Louis Country Club as the number one golf course in the Show-Me State of Missouri. What about the St. Louis Country Club makes it come in at number 1? On the site, they say that the course opened in 1914 and that it measures out to about 6500 yards in length. It also mentions that there was a US Open held there back in 1947, that was won by Lew Worsham, and that the Country Clubs is one of the most exclusive and private courses in the region.
The other courses that make up the top 5 are, Ozarks Nation in second, followed by Dalhousie, Old Warson, and Bellerive which is what I would have guessed was ranked number one before I looked at this list, it is where Brooks Koepka outdueled Tiger Woods in 2018 to win his second major at the 2018 USPGA Championship. To see the complete list for yourself click here!
I will say that checking off as many golf courses on this list as you can be a great way to plan golf trips with your buddies, instead of playing the same old courses all the time why not print off this list and try to play all of the top 100 in the state of Missouri?
LOOK: Here are the 10 US golf destinations with the most courses per capita
Discover where you can find the best access in the country for your pick of courses, the unique terrain that lends itself to world-class golf, and what makes select clubs noteworthy.
More From KICK AM, Classic Country