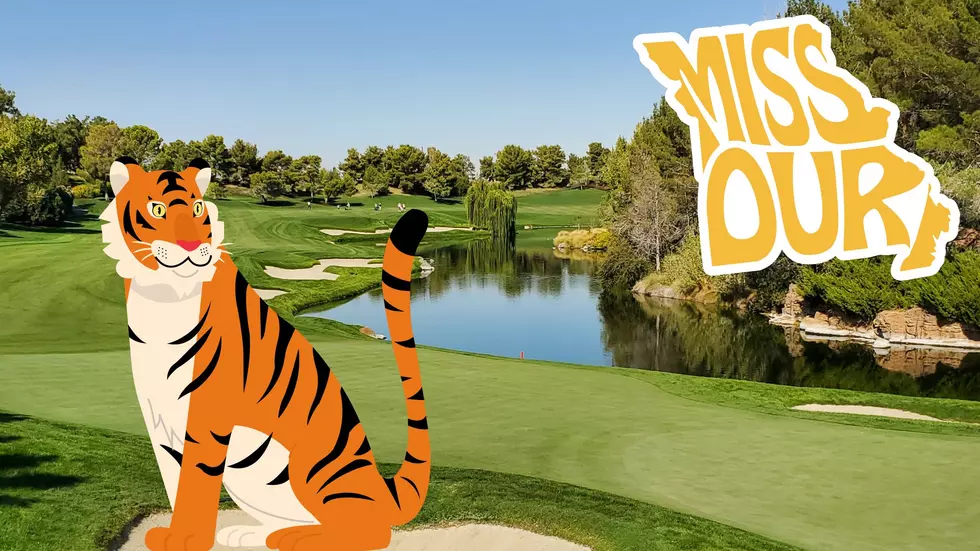 Did you know Tiger Woods designed a Golf Course in Missouri?
canva.com
Do you want to play on a golf course that was designed by the GOAT? Well, if you do, you don't have to travel all the way to Florida, there is a golf course in the Show-Me State designed by Tiger Woods.
According to the website travelandleisure.com, there is a golf course in Missouri that was designed by nonother than the GOAT of golf himself Tiger Woods. I had no idea Tiger designed golf courses outside of Florida and Arizona, but according to the article, the golf course called Payne's Valley is located in the Ozark Mountains and is part of the Big Cedar Lodge's collection of golf courses. In the article they say...
"As for the course's name, it's in homage to Ozarks native and golf legend Payne Stewart. The course, the team said, was "designed to showcase the natural beauty of the Ozarks. Payne's Valley stands out with its inviting layout, pristine water features, large fairways and greens, and spectacular 19th hole, the Big Rock at Payne's Valley.""
The article does go on to say that the course opened in September 2020, which explains why I missed this news. COVID-19 was all anyone was talking about and concerned about during that time, so it flew under the radar. And Big Cedar Lodge really is a golfing destination, they have golf courses also designed by Jack Nicklaus, and Gary Player, who are two of the other greatest golfers of all time. To learn more about Big Cedar Lodge just click here!
To be honest, I stink at golf but to have the opportunity to play on a course designed by Tiger Woods, is something even a terrible golfer like me couldn't pass up.
See the Must-Drive Roads in Every State
More From KICK AM, Classic Country