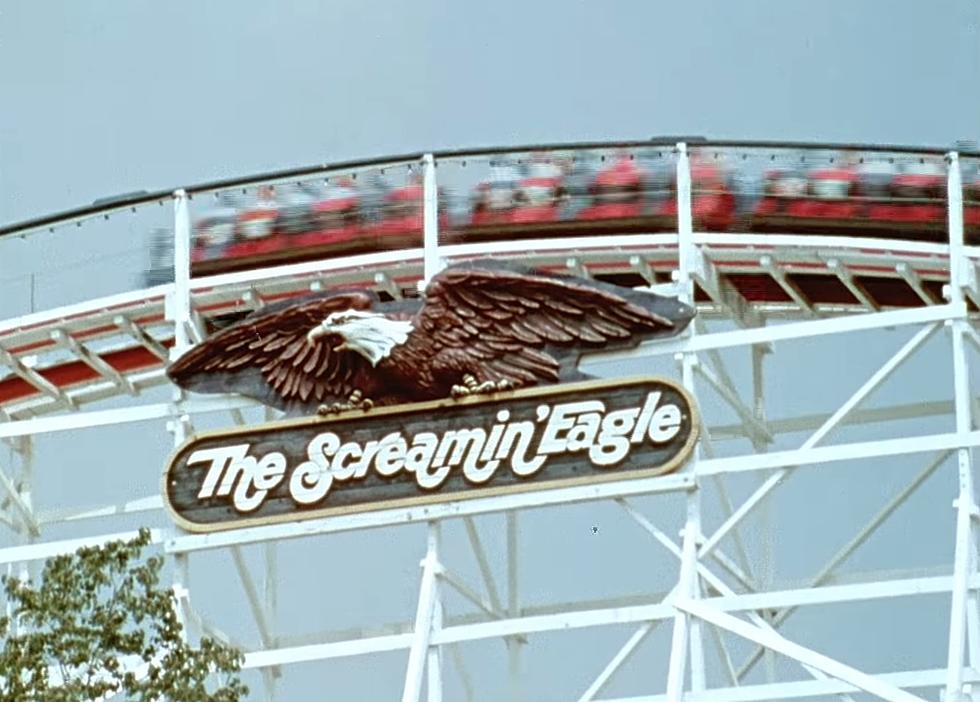 Videos Show Six Flags Over Mid-America More Than 40 Years Ago
Six Flags St. Louis via YouTube
A good percentage of my childhood was spent at Six Flags Over Mid-America in St. Louis. I've chased down numerous retro videos that show what the park was like during the 1970's and 1980's.
I'm at the point in my life where I get nostalgic at the drop of a hat. That's why when you say "Six Flags" to me, my mind immediately travels back to when the Screamin' Eagle was new and Thunder River had just become a thing. Yes, it's now known as Six Flags, St. Louis, but it used to be Six Flags Over Mid-America.
10 years ago, Six Flags shared a throwback video that looked at over 40 years of the park's history dating back to 1971. That means it includes probably me as a kid at some point.
I think 1976 was one of the first years my mom and dad took me to Six Flags. I remember this commercial airing around that time on TV.
If you think more recent rides like Batman are exciting, you should have been around for the Jet Scream.
Thunder River was the first water ride (other than Log Flume) that I remember getting excited about at Six Flags. This throwback video dates back to 1983.
There have unfortunately been a number of incidents at Six Flags over the years. I remember some neighbor friends of mine who came sprinting over to my backyard to tell me about the gondola that crashed and killed 3 people. That was July 26, 1978. A couple years earlier, The Screamin' Eagle had more than a dozen people injured when a coaster train collided with another.
My older kids and I used to make annual trips to the park which we unfortunately haven't done much in recent years. Still, we have nothing but the best memories of Six Flags and what it used to be decades ago.
LOOK: 15 Discontinued McDonald's Menu Items
10 Old Fisher Price Toys That Are a Blast From The Past
More From KICK AM, Classic Country