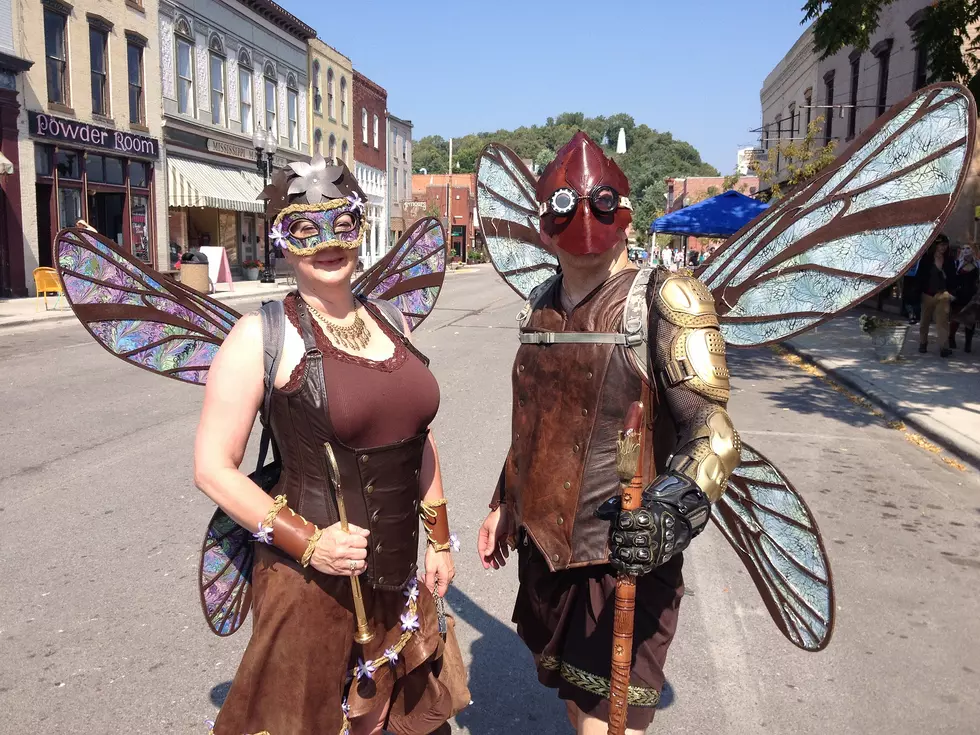 Steampunk is back on the River in Hannibal
TSM Photo
The 8th Annual Big River Steampunk Festival kicks off this holiday weekend in Hannibal. It is a weekend filled with art, music, food, and so much more. Here are the details you need to know to make the most out of the Steampunk Festival this weekend.
It's time for steampunk to takeover Hannibal once again, as the 8th Annual Big River Steampunk Festival comes to town this weekend September 2nd through the 5th. On the Facebook event page for the Steampunk Festival they say...
"It's time to don your goggles and gears for this years Big River Steampunk Festival! Located in Historic Downtown Hannibal, MO, the outdoor events, contests,(new kids contest added this year) and much more are free to be enjoyed by all. Enjoy the many street artist, vendors, food stations, and cosplayers located all along Main Street. Tickets to premium events are on sale NOW at www.bigriversteampunkfestival.com."
Some of the premium ticketed events that you can buy tickets for on the Big River Steampunk website are the Steampunk Ball on board the Mark Twain Riverboat, the Hannibal Highland games, and even an Afternoon Tea with the Chicago Steampunk Exposition. To see more of the events check out their website by clicking here!
The Big River Steampunk Festival is always a massively successful event in downtown Hannibal, the costumes, and booths that you see there never disappoint. If you haven't been to the festival yet take advantage of it this weekend, with the beautiful weather we are supposed to have, you won't regret it!
States with the most registered hunters
Stacker
analyzed data from the U.S. Fish and Wildlife Service to determine which states have the most registered hunters. Read on to see how your state ranks on Stacker's list.
More From KICK AM, Classic Country