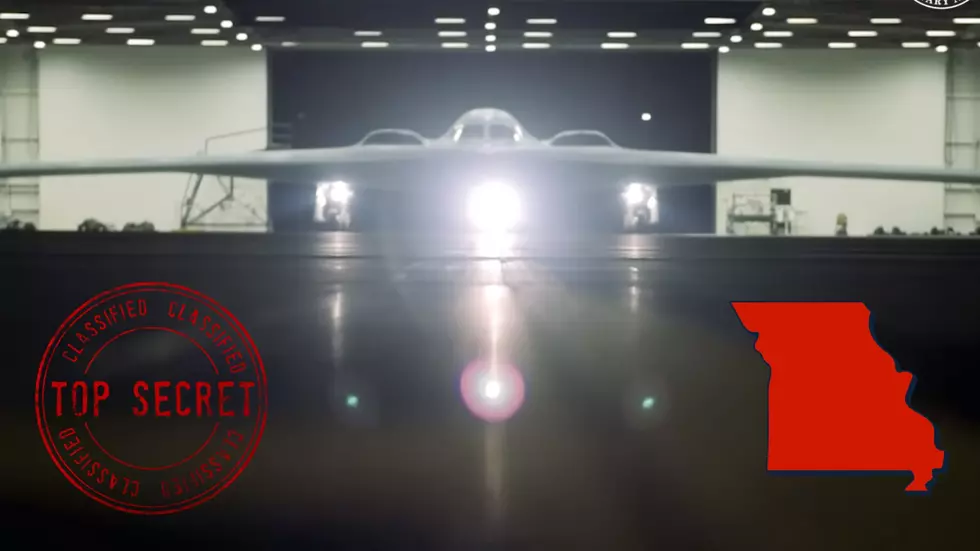 See the Super-Secret B-21 Stealth Bomber Coming to Missouri
U.S. Military Notes via YouTube/Canva
It was developed in secrecy, but it's a secret no more. The B-21 Raider stealth bomber is about to be unveiled officially and it's been confirmed that it will fly from Missouri.
Defense News shared the word that Northrop Grumman will officially introduce the B-21 Raider stealth bomber in December. The important part for Missouri is the word that Whiteman Air Force Base will be one of the bases this bad boy flies from. The first deployment will be in South Dakota then to Missouri and a base in Texas.
The process for creating and revealing the B-21 Raider is fascinating. The Defense News report says there are currently 6 B-21's being used in testing. Ground tests to confirm structural integrity have been successfully completed already dating back to May.
What's the next step? Since the bomber has only been shown using concept video and art, there will be the official reveal in December. After that, there will be more ground tests to decide when the first real test flight will take place. The estimate now is that the B-21 Raider will fly for the first time sometime in 2023. Up to now, the testing has taken place at Plant 42 at Edwards Air Force Base in California.
Eventually, the B-21 Raider will be yet another intimidating sight that will be ready for duty at Whiteman Air Force Base in Missouri. Once it's tested and ready for service, it's likely we'll see these weapons of aerial warfare flying over our heads like the current stealth bomber fleet has.
See Inside an Exotic Doomsday Bunker Available Under Missouri
More From KICK AM, Classic Country