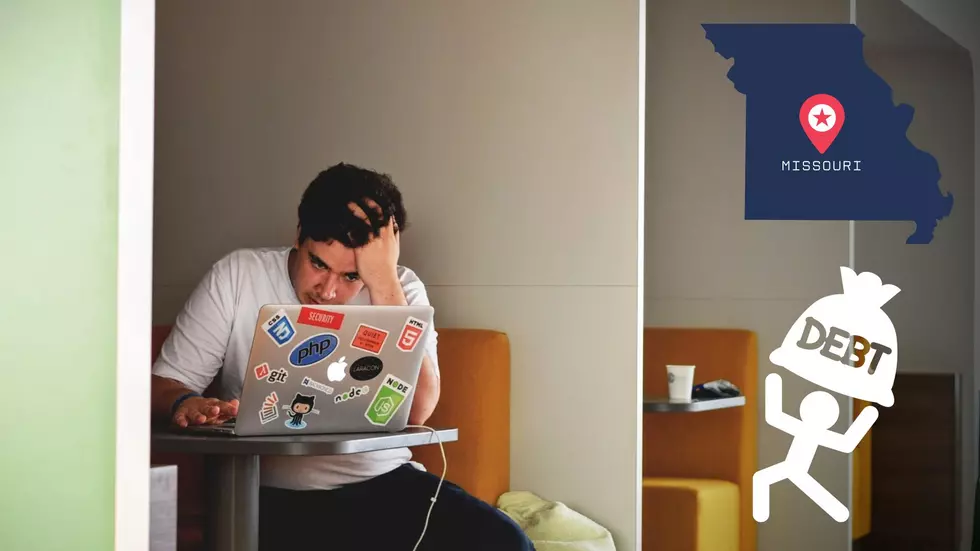 See the Average Student Debt from Many Missouri Universities
Tim Gouw, Unsplash/Canva
Student debt has been a raging conversation lately. I won't attempt to dive into the politics of that, but I did find some interesting data for what the average student debt is from many Missouri universities and schools.
The Institute for College Access and Success captured data from the graduating class from universities. That's what this graph is built from showing many Missouri universities and what graduates owe when they've completed their education.
It's interesting to note that both Missouri and Illinois graduates have some of the highest percentages of debt in the country. According to the study, graduates from Missouri average a debt of $28,713 while Illinois grads owe $28,552.
It's not shocking that a medical school like the University of Health Sciences and Pharmacy in St. Louis would have the highest debt average of over $62,000. Becoming a doctor or pharmacist isn't cheap.
By the way, the complete data on Illinois universities is available for you to check out, too. They note that the University of Chicago graduates have some of the highest debt in the state with over $61,000 to be paid back.
This is all a conversation now due to the student debt relief plan released by the government. Whether you're in favor of it or think it's a bad idea, it's a topic that likely won't subside anytime soon.
This Might Be the Fanciest Treehouse in Missouri
More From KICK AM, Classic Country