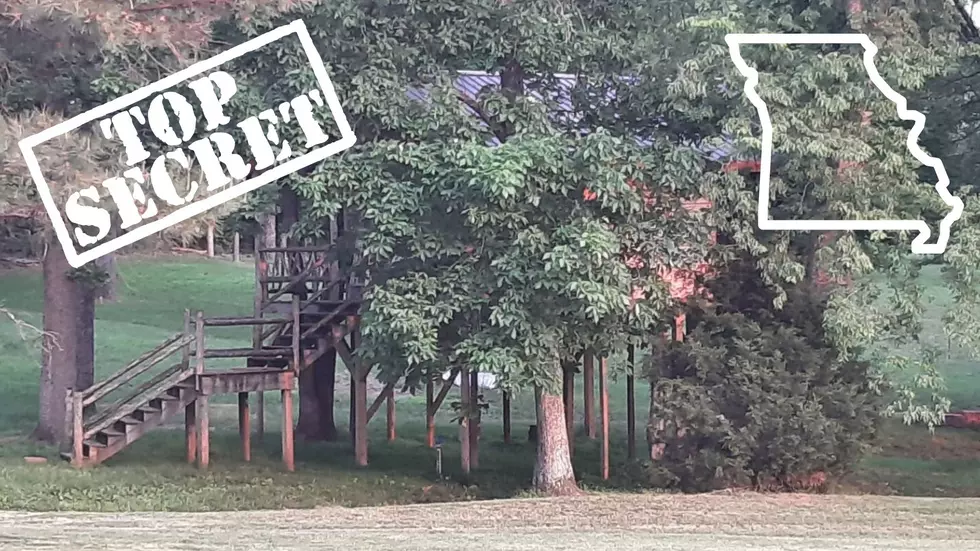 See One of the Most Secret Treehouses in Missouri You Can Stay At
Treehouse hosted by Dan, Airbnb/Canva
If you do a search for places you can stay that are "secret", "peaceful" or "off-the-beaten path", there is one treehouse that gets mentioned in Missouri. It's one that you can really stay at, too.
I had to do some real investigative work, but I finally found this peaceful treehouse near Stockton, Missouri. The reviews on Airbnb rave about how peaceful and quiet it is. When you look at the pics, you can see why many don't see or know about this place. It's quite literally cloaked inside of trees.
See One of the Most Secret Treehouses in Missouri You Can Stay At
Here's a quick snapshot of review quotes from Airbnb:
"This was a great place to stay! Very relaxing and private."
"The Treehouse is a perfect spot for peace and quiet!"
"This place is a must stay, such a quiet location"
The kicker is the nightly cost as of this writing is only $85. Sounds like quite a deal if you're looking to escape civilization and hide from the world in the Missouri trees.
See Why This Missouri Airstream Airbnb is Called "The Lovestream"
More From KICK AM, Classic Country