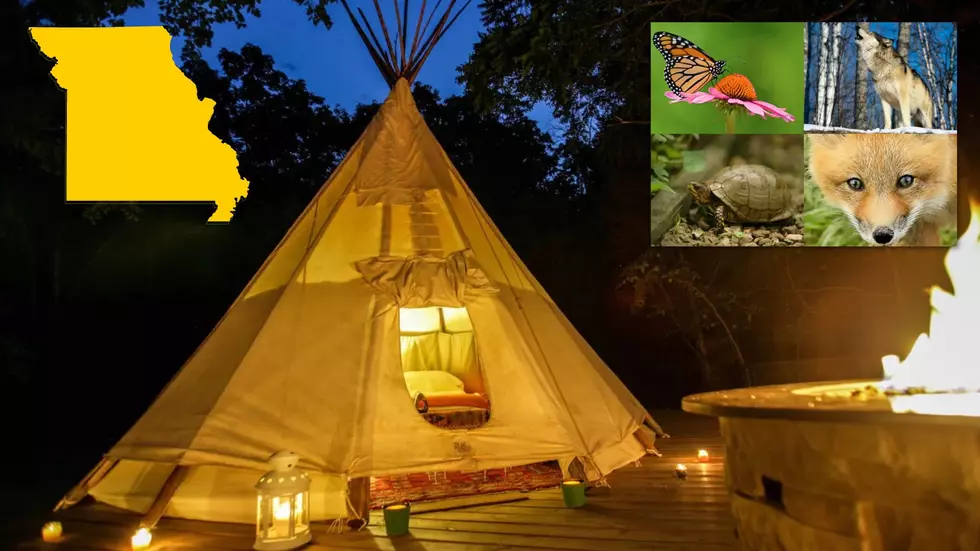 See an Epic Missouri Tipi Where Your Only Neighbors are Wildlife
Entire place hosted by Benka & Keith, Airbnb/Canva
It's nice to rough it when you really don't have to "rough it". That's an apt description for an epic Missouri tipi where the only neighbors are wildlife, but it really is a luxurious destination for a lot of different reasons.
This unique Missouri space is known as the Magic Tipi Retreat on Airbnb near Park Hills, Missouri. The hosts say this tipi is for "romantics, hikers, bikers, divers, bird watchers, winers and diners wanting to explore the natural beauty of the Ozarks".
You won't have to worry about a lot of traffic near this place. The listing says your "only neighbors are wildlife" and seeing the pictures, I believe it.
See an Epic Missouri Tipi Where Your Only Neighbors are Wildlife
There are over 500 reviews of this glamourous tipi with a nearly perfect 4.96 out of 5 rating as of this writing. That's a good thing because the cost is a pricey $270 per night. I don't doubt that it's worth it if this is the kind of experience you're looking for.
The full listing has all the info you need with more pics, details and availability you can see for yourself on Airbnb.
See Inside a Massive $15 Million Dollar Missouri Horse Ranch
More From KICK AM, Classic Country