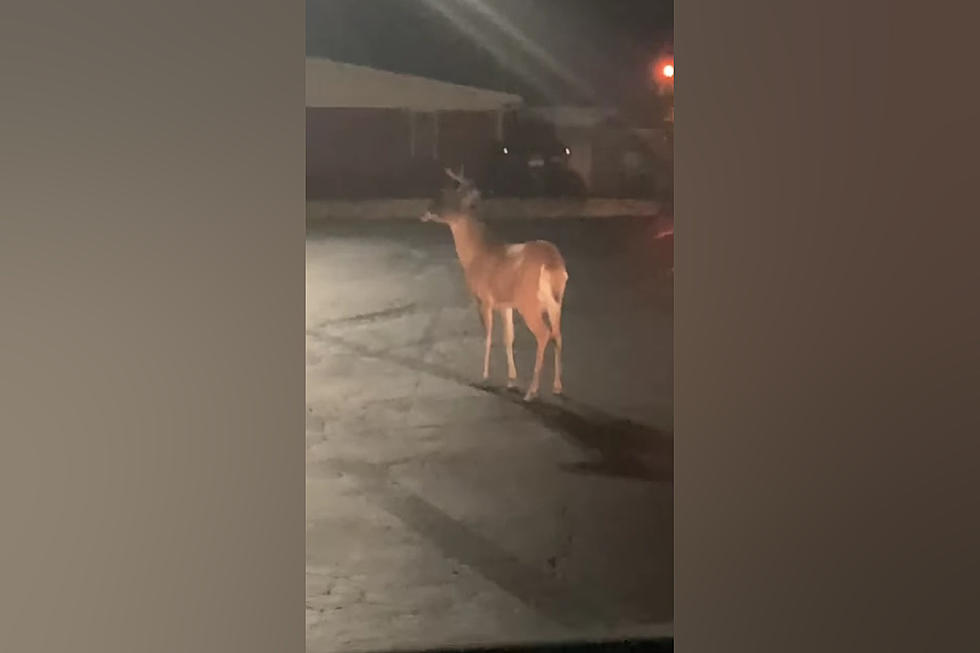 Rudolph? – Video Shows Deer in Quincy Subway Parking Lot
WCIL Scanner Radio via Facebook
You never know who you'll see while cruising down Broadway in Quincy. Video tonight showed that even deer decided to make an appearance.
Thanks to WCIL Scanner Radio for this video share on Facebook tonight. It's a buck in the Subway Parking lot.
While many were amused to see a buck in the city, many of the people commenting on Facebook believe that the deer had an injured leg.
Prior to finding out the deer might be injured, I wondered out loud if he was swinging by Subway for a late night snack before a toy run. Been there and done that.
Hope this big buck was able to safely escape the city and get back into the woods to do deer things.
Pics of a Stoutsville, Missouri Log Cabin that Has a Deer Feeder
$5.5 Million Dollar Missouri Deer Farm