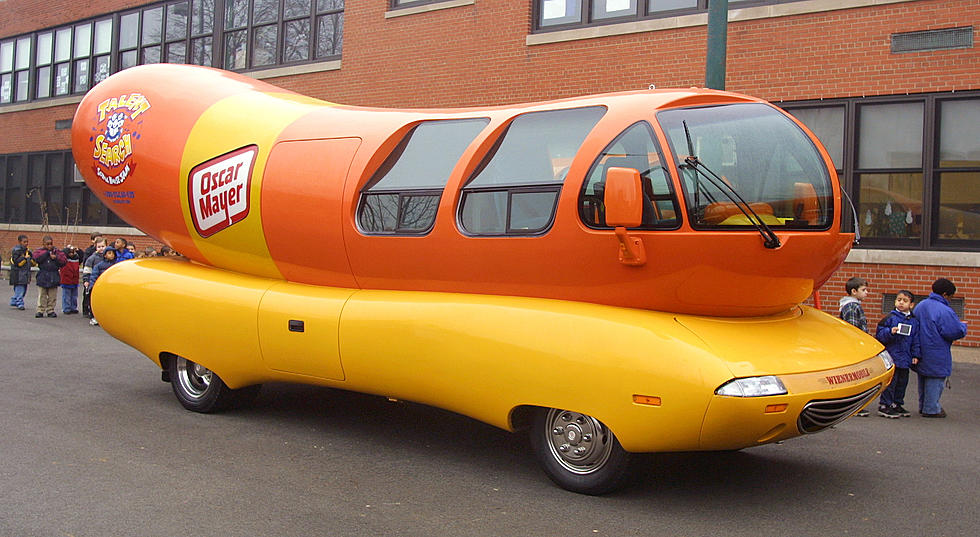 Rent The Oscar Mayer Wienermobile For Your Proposal
Getty Images
Need help in planning your proposal to your significant other? Here's an idea that will make your proposal one to remember forever.
Enter your number to get our free mobile app
I remember my proposal, it was sweet & simple, exactly what I wanted. My now husband and I just moved into an apartment and had no furniture. So, we were having a picnic in the living room to celebrate our new place. He proposed to me right there and here we are 16 years later. We still have our picnic in the living room nights, it just involves two kids and two dogs.
If you want to make your proposal even more special, you can now rent out the Oscar Mayer Wienermobile for your proposal. Announced earlier this week in a press release,
"Summer weddings may have been a no-go, but proposal season is coming up fast," the company said in a press release. "So, Oscar Mayer is making the iconic Wienermobile available to anyone who's ready to mustard up the courage to pop the question to their significant other." The company also said "relish your upcoming special day" and "for better or for wurst" somewhere in the release, but we'll forgive it."
You're actually not renting the Wienermobile to drive, you are just renting it to be parked in the place you plan on proposing at, I think you might need to take some sort of class to learn how to drive that thing. I know I would!
Not sure if I would like to be proposed to by a Wienermobile, but het it's something that they both of you will remember forever, and it's one heck of a story to tell. If you are interested in renting the Wienermobile you can fill out this application.
CHECK IT OUT: These words were born in the '80s
More From KICK AM, Classic Country