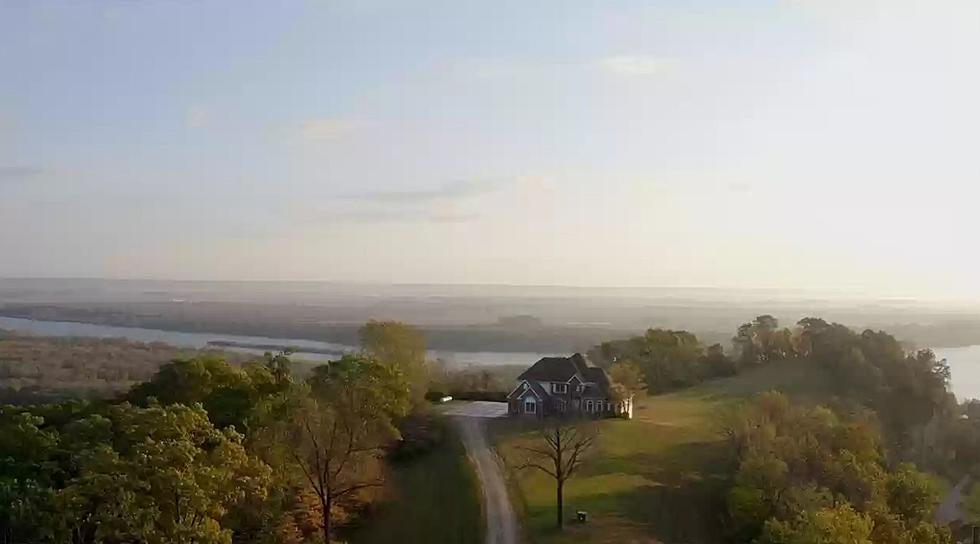 Pics of Million Dollar Mansion on Bluff Overlooking Mississippi
Jason Cleveland/Phillip Brown, Trophy Properties & Auction, Realtor.com
If views of the Mississippi River are a priority for your home desires, boy do I have a home for you. Truth is it's more mansion than home and it's located on a bluff overlooking the Mississippi River near Louisiana, Missouri.
I found this gorgeous estate on Realtor. It's 8750 Pike 188 in Louisiana, Missouri and it sure it pretty. Oh, and you might want to have a lot of crooked numbers in your bank account if you dream of owning this place. Fortunately, you can look at these pictures of the place for the price of nothing.
$1+ Million Dollar Mansion on Bluff Overlooking Mississippi
It's a 4-bedroom, 5-bath mansion with over 5,000 square feet of living space. The fact that this place includes lots of wildlife nearby and stellar views of the Mississippi River, you know this place isn't gonna be free. As of this writing, the asking price is a cool $1,150,000.
Beauty is in the eye of the beholder, but I'd argue you'd have a hard time finding a more spectacular home than this one. Now...if only I could locate an extra million bucks...
Home Overlooking Great Lakes Looks Like a Lighthouse
1890 Hannibal Home Built When Benjamin Harrison was President
More From KICK AM, Classic Country