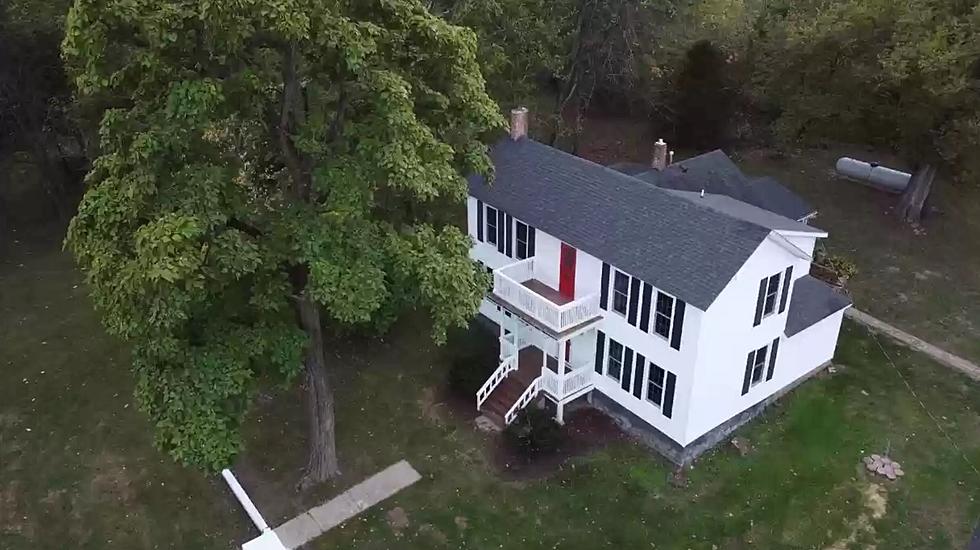 Look Inside Louisiana, Missouri Home Built Right After Civil War
Viki Cadwallader, Viki Cadwallader Real Estate, Realtor.com
It was a home built in an era over 150 years ago. Now, you can look inside a Louisiana, Missouri plantation-style home that dates back to right after the Civil War.
This is 13816 Highway D in Louisiana, Missouri. The address doesn't tell the story of what these walls and bricks have seen in the over 150 years since it was built. Pictures do help you imagine what life might have been like there.
Inside a Louisiana, Missouri Plantation Home Built in 1868
I love older estates like this. This home isn't that far from the river in Louisiana and I would imagine the road that is now Highway D would have been well-traveled back in the late 1800's.
As a modern home, the physical stats are good. It's a 4-bedroom, 2-bath home that features over 2,500 square feet of living space on a more than 5-acre lot. It's also available if you appreciate a historic home like this with an asking price as of this writing of $289,000. I can't make the call on if this price is a bargain or not. However, I would think if you love the post-Civil War era homes, you're likely to put more value on a home like this.
The red door and the bridge under the trees leading out to the road remind me of a time long since gone.
Palmyra Multi-Million Dollar Mansion
Visit These Wisconsin Dells Landmarks
More From KICK AM, Classic Country