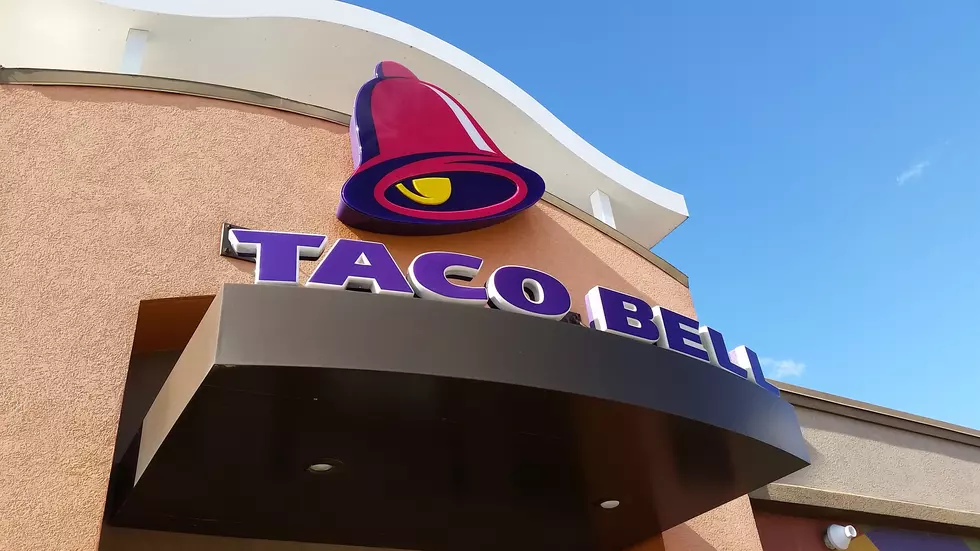 Jaw Dropping New Taco Bell Menu Item
Ben Braun
I can't believe this is a real item, but to be honest I gotta try it!
Taco Bell is known for going above and beyond with their menu items over the years, they love to push the boundaries of what is possible, from Doritos flavored Tacos to Fritos Burritos they will try anything. Well with the chicken sandwich wars in full swing, thanks to Popeyes going after Chick-fil-A, McDonald's, KFC, Burger King, Wendy's have all released new chicken sandwiches in the past year, and Taco Bell refused to be left out...
Taco Bell has announced that they are releasing a "Crispy Chicken Sandwich Taco" in original and spicy. According to their Facebook post they will be available starting March 11th. On the website thetakeout.com they said about the new release from Taco Bell...
"The Crispy Chicken Sandwich Taco has only 3-4 elements...It starts with a piece of "premium all-white-meat crispy chicken, marinated in jalapeño buttermilk, then seasoned with bold Mexican spices and rolled in a crunchy tortilla chip coating." ... That chicken is then served in what Taco Bell only describes as "a puffy bread, shaped in an iconic taco form." ... The whole thing is topped off with a "flavorful signature creamy chipotle sauce." Customers can order both a regular and spicy version, the latter of which comes with pickled jalapeño slices."
Honestly this sounds amazing... its weird looking but I know I will absolutely love it when I get to try it. I wonder if it is successful and they sell out of them if Taco Bell will keep it as a regular menu item?
LOOK: See the iconic cars that debuted the year you were born
More From KICK AM, Classic Country