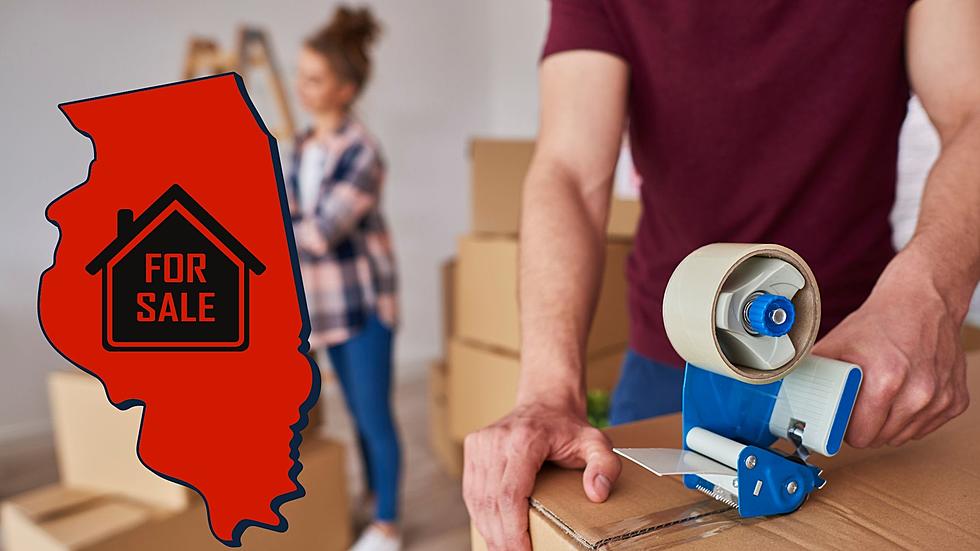 It's official 8 straight years of losing for Illinois
Canva.com
Illinois led the nation in 2021 with the most people leaving, and it marks a historically awful 8 year run of losses for the Land of Lincoln, what can Illinois do to stop the bleeding?
According to the website Illinoispolicy.org, Illinois led the nation in people leaving the state in 2021 and it is the 8th year in a row where Illinois lost population, a historically bad run of losses for Illinois. Chicago wasn't immune to the losses according to the article, Chicago had the most losses of any major American city, in the article they go on to say...
"Most residents leaving Illinois traveled to states with warmer climates where housing prices were significantly cheaper. South Carolina, Tennessee and North Carolina ranked highest for inbound moves nationally...Illinois' population declined by 113,776 from July 1, 2020, through July 1, 2021. No other Midwestern or neighboring state saw a population decline of more than 17,000."
To read the complete article for yourself just click here!
So the question is "what can Illinois do to stop the losses of people?" and personally I think the answer is simple, Illinois can't change its own climate, Illinois will always have to deal with the harsh reality of a couple of tough winter months, but that's not the only reason people are leaving the state. The article sys its due to climate and where housing prices are significantly cheaper, people will stay if they can afford to live here, you can't expect people in a free country to stay in a place they can't afford to live. Make it so affordable and easy to live in Illinois that people won't care about December through February, seems simple to me, but so do term limits and no gerrymandering and we know how that goes here in the Land of Lincoln...
15 Ways You Can Help People in Ukraine Right Now
As Americans watch events unfold in Ukraine, many wonder how they can help. Below is a list of organizations responding to the crisis in Ukraine along with information on how you can support their various missions.
More From KICK AM, Classic Country