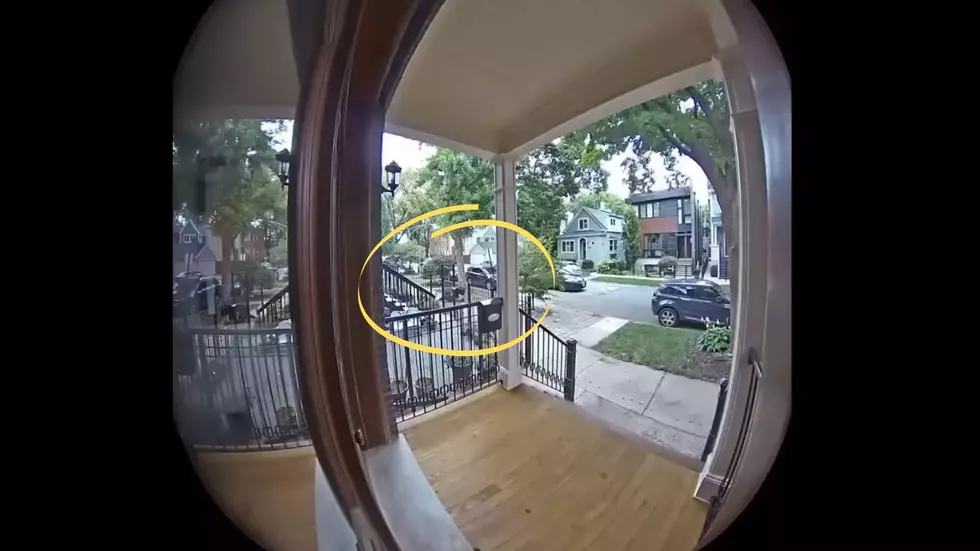 Doorbell Camera Captures Video of Thugs Attacking Illinois Woman
WGN News via YouTube
The neighbors claim the street they live on is a quiet one. However, a doorbell camera captured horrific video of thugs jumping out of a car and attacking an Illinois woman this week.
This happened in a north Chicago neighborhood according to a video share by WGN News. The robbery apparently happened in Lakeview, Illinois Labor Day Monday.
After the attack, many came out of their homes and helped the woman who was shaken up according to the report. Very few were willing to appear on camera to talk about what happened, but one man did. He summed up the situation when he said "Stuff can happen anywhere. It's just a matter of keeping a level head, keeping your eyes open and obviously if you see something, say something".
WGN News reported in the video that police have not made any arrests in the investigation, but they are asking anyone who can provide details to contact them.
The neighbors saying that Lakeview is not a bad crime area seem to be backed up by stats. Area Vibes show that violent crime is only 1/3 of the rest of Chicago and barely above the national average. No doubt residents there hope this incident is the exception and not the rule for what life in that part of Chicago will be like from now on.
19 Missouri Restaurants Featured on Diners, Drive-Ins and Dives
What It's Like to Stay in a Tiny Cube Home in the Missouri Woods
More From KICK AM, Classic Country