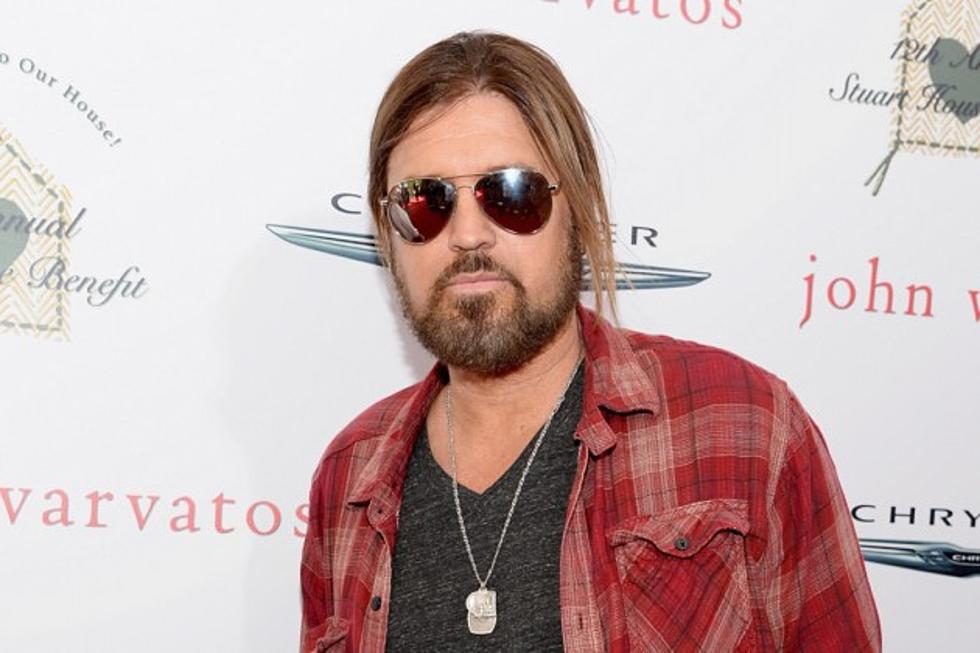 31 Years Ago: Billy Ray Cyrus Records 'Some Gave All'
Michael Kovac, Getty Images
Thirty-one years ago today, on May 19, 1992, Billy Ray Cyrus recorded "Some Gave All." The song, which became the title track of Cyrus' freshman album, was written by the singer and his first wife, Cindy Smith Cyrus.
Before penning "Some Gave All," the Cyruses spoke with a Vietnam War vet; the powerful tune includes lines such as "All gave some, some gave all / Some stood through for the red, white and blue / And some had to fall / And if you ever think of me / Think of all your liberties and recall / Some gave all." In 2011, Cyrus re-recorded "Some Gave All" for that year's I'm American album; the new version features guest vocals from Craig Morgan, Jamey Johnson and Darryl Worley.
"Each of those artists, I knew the heart and the soul that they would put into the song," Cyrus tells The Boot. "When they came in to sing the song, [they] didn't carry a lyric sheet into the vocal booth. They sung the song from their heart; they knew the words."
The Kentucky native says that he was inspired by a trip overseas to re-record "Some Gave All."
"Over the years and countless performances and worldwide audiences, I realized that "Some Gave All" is more than just a song," Cyrus explains. "It's a way of life ... After visiting Afghanistan and Iraq, seeing the morale of our troops, I wanted them to know that we back home appreciate and honor their support and dedication to our country. So I decided to re-record "Some Gave All.""
"Some Gave All" wasn't released as a single, but the album of the same name sold more than 10 million copies thanks to the mega-hit "Achy Breaky Heart," which was the record's debut single. An acoustic version of "Some Gave All" was also included on Cyrus' 2011 release, Icon. The song is available for download on iTunes.
Tanya Tucker Through the Years
From a teenage hitmaker to a Country Music Hall of Fame inductee, take a look back at
Tanya Tucker
's country music career, captured in photos.
More From KICK AM, Classic Country