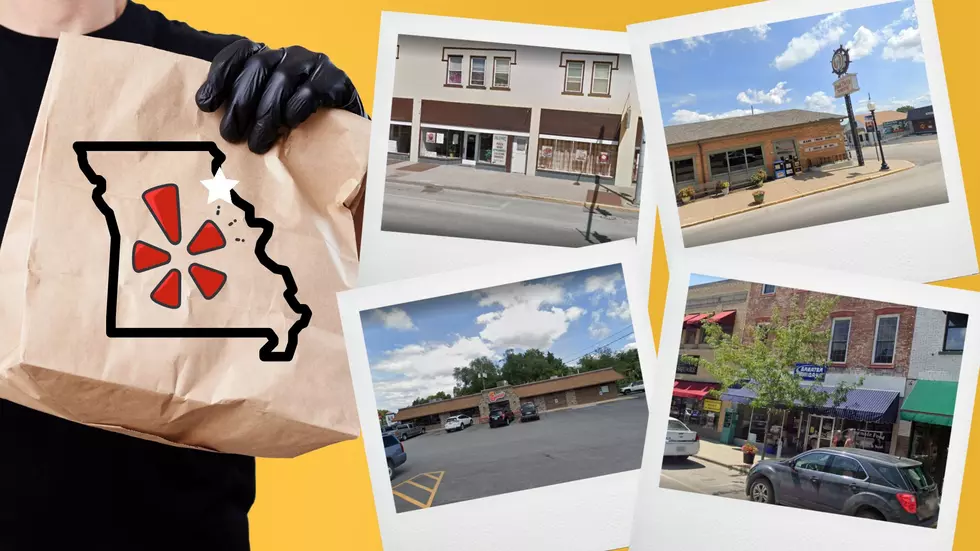 Yelp Says These are the 10 Best Food Delivery Places in Hannibal
Google Maps Street View/Canva
I can guarantee you that everyone will disagree with at least one part of this list. When it comes to the best places to get food delivery from, everyone has an opinion. But, this is what science (or actually Yelp) says are the 10 best food delivery options in Hannibal, Missouri.
I cannot emphasize enough, this is NOT my list. If you don't like where your favorite Hannibal food place ends up, blame Yelp. This is their top 10 for food delivery in Hannibal. (*Drum Roll*)
Again, these are what Yelp lists as the top 10 places to get food delivery in Hannibal. Since they appear to list the top 10 based on number and quality of reviews, if you don't like their list, might want to consider leaving a review there for your favorite place. Your feedback could help the local eateries do better business (and maybe provide better delivery).
19 Missouri Restaurants Featured on Diners, Drive-Ins and Dives
More From KICK AM, Classic Country