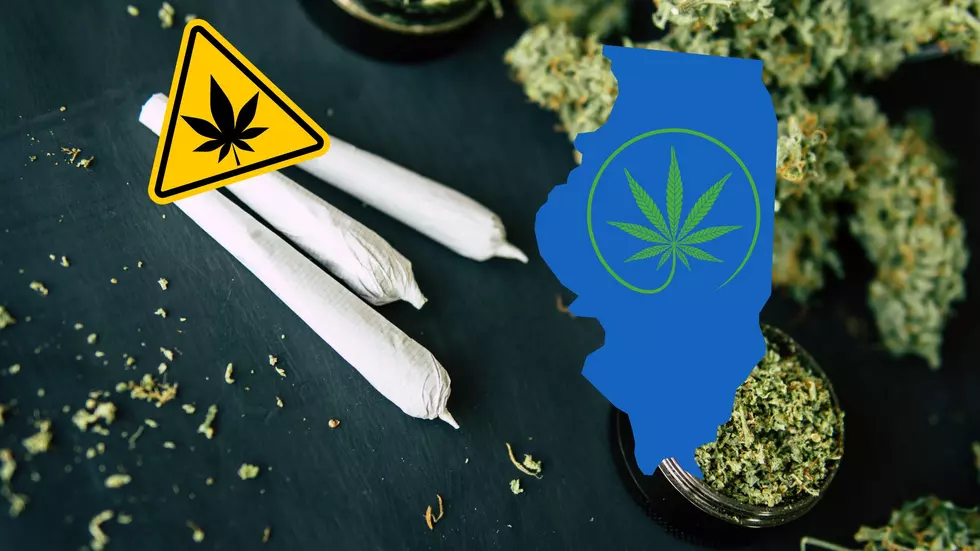 Weed sales in Illinois are Higher than ever before
Canva.com
The state of Illinois is making money hand over fist on recreational marijuana use, the new numbers the state is reporting are staggering, and so where is all of this weed money going exactly?
According to cbsnews.com, the state of Illinois saw a massive increase over the last year in recreational marijuana sales. Sales went up to $1.5 Billion in revenue over the last year compared to $1 billion last year, cbsnews.com goes on to report...
"According to Governor JB Pritzker, the amount of taxes collected from recreational marijuana sales went from $297.7 million in fiscal year 2021 to $445.3 million this year, an increase of 50% from the same time last year. Overall, recreational pot sales also went up 50%, going from $1 billion to $1.5 billion."
So my thought immediately is where is all of this new money going to go? Well, according to the article from CBS news, a lot of the money goes directly back to communities in the state, this money is used to fund essential services, mental health programs, and local governments. In fact, the amount of money coming back to local municipalities went from $82.8 million last year to $146 million this year! To read the entire article for yourself click here!
Marijuana is officially big business in the Land of Lincoln, what is really interesting to me about this is that the total money spent on marijuana in Illinois jumped by 50% over the last year, and we here as citizens of Illinois are getting money pumped back into our communities from the thousands of people who don't live here crossing state lines to purchase weed. Think about how much of that $1.5 Billion is coming from people in other states, and when they are here hopefully they are stopping at a local restaurant or other small business to do some shopping after they buy their weed.
LOOK: 15 Discontinued McDonald's Menu Items
More From KICK AM, Classic Country