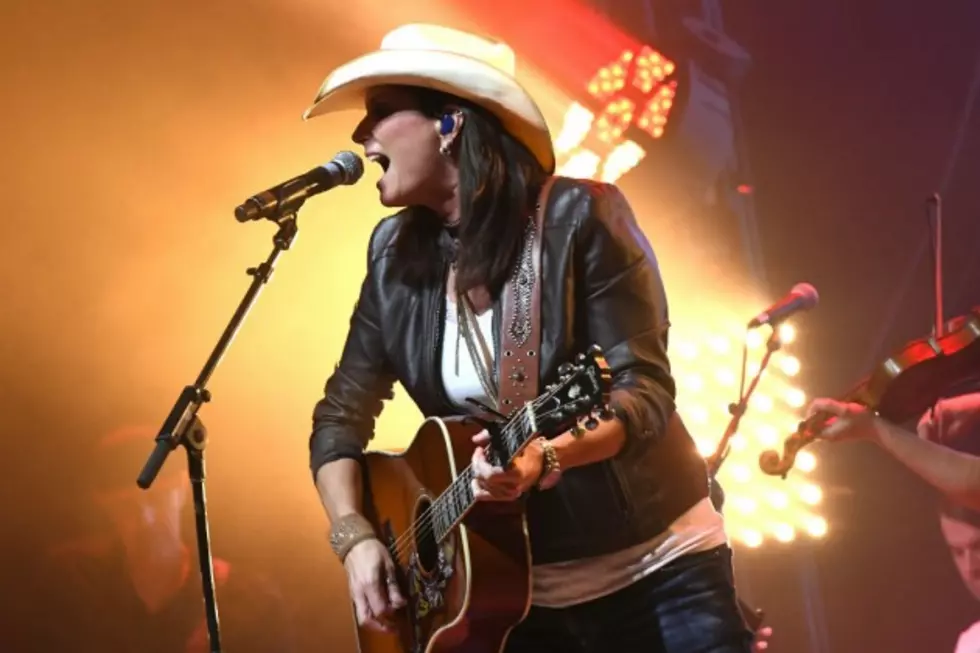 Rick Diamond, Getty Images
Terri Clark is a singer and songwriter who rose to fame in the mid-1990s in both the United States and her native Canada. Since releasing her debut -- and Top 5-charting -- single, "Better Things to Do," in 1995, the artist has racked up two platinum-certified albums and a slew of Top 10 hits.
While Clark's chart success has waned in the U.S. in recent years, she's still charting songs in Canada, remaining a consistent force in the country's country music scene. In 2018, she became a member of the Canadian Country Music Hall of Fame.
Emotional ballads, upbeat tracks with sing-a-long choruses -- Clark can do it all. Read on for The Boot's picks for her five best songs:
5

"If I Were You"

From 'Terri Clark' (1995)

"If I Were You," the third single from Clark's self-titled debut album, was the singer's first song to reach the top of the Canadian country charts; it was also a top 10 hit in the U.S., peaking at No. 8 on the Hot Country Songs chart. The song's narrator is encouraging a friend to fight to hold onto her marriage, because, as Clark sings, she knows what it's like to not be able to "find somebody who wants more than just a one-night stand." Coming off the heels of her first two, uptempo singles, "If I Were You" proved that Clark also had the vocal chops and emotional range to deliver an affecting ballad.

4

"Now That I Found You"

From 'How I Feel' (1998)

"Now That I Found You" is a straightforward, guitar-driven ballad about falling in love: "I see the heavens open / A heart that once was broken / Is holding nothing back," Clark sings in the chorus. The song was the lead single from Clark's third studio album, and was a No. 2 hit in both Canada and the U.S. The song won both a BMI performance award and an ASCAP songwriting award in 1999.

3

"I Just Wanna Be Mad"

From 'Pain to Kill' (2003)

"I Just Wanna Be Mad" is a song about the thin line between anger and love. Fueled by a driving fiddle and electric guitar line, it's the first single from 2003's Pain to Kill, and it climbed to the No. 2 position on the charts. For her delivery of lines including "I'll never leave, I'll never stray / My love for you will never change / But I ain't ready to make up," Clark was nominated for a Juno (think the Grammy Awards, but in Canada) for Country Recording of the Year.

2

"You're Easy on the Eyes"

From 'How I Feel' (1998)

"Should've known it was you knocking on my door," Clark drawls in the opening lines of one of her best-known songs. "You're Easy on the Eyes" is a fun, mid-tempo song about a man who's much easier to look at than he is to deal with. From Clark's third studio album, the song was one of her many No. 1 hits in Canada, but it was also Clark's first No. 1 single in the United States, where it stayed at the top of the charts for three weeks.

1

"Girls Lie Too"

From 'Greatest Hits 1994-2004' (2004)

Clark did something interesting with her Greatest Hits 1994-2004 album: She used it not only to showcase a decade's worth of hits, but also to release two new singles. The first single from the project was "Girls Lie Too," and Clark must have had a premonition about placing it on a hits album, because it went to No. 1 on the charts -- one of only two Clark songs to achieve that feat in the United States.
More From KICK AM, Classic Country