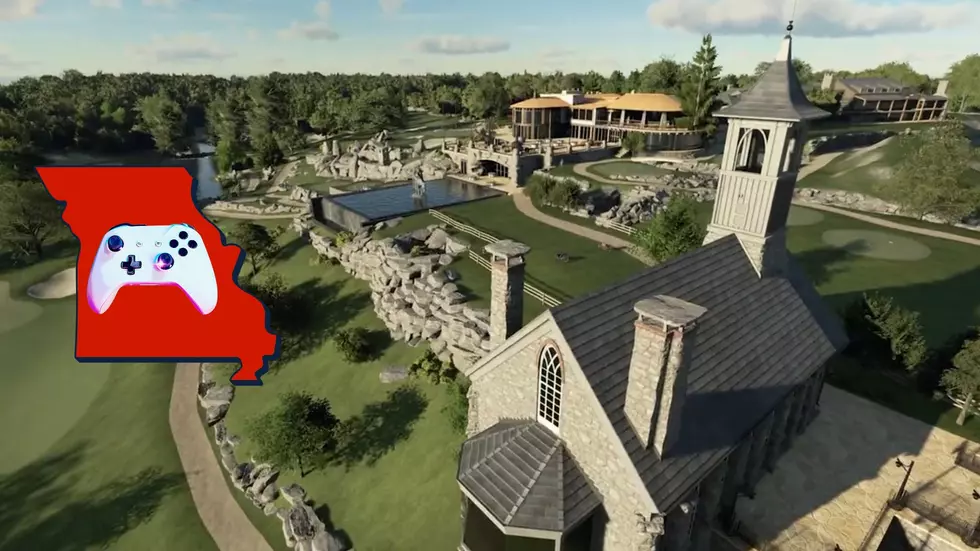 This Missouri Golf Course is Now Playable in a Video Game
#PGATOUR2K23 via Twitter/Canva
One of the most beautiful golf courses in Missouri is now playable in a video game if you have a PS5, Xbox or computer.
Operation Sports shared the news recently that PGA Tour 2K23 was adding Golf at Top of the Rock to its lineup of courses. If you're not familiar with Top of the Rock, it's a course in southwestern Missouri that was designed by golf legend Jack Nicklaus.
2K Sports shared video of what the video game version of Top of the Rock will look like.
To give you an idea of how realistic video games are these days, this is what Top of the Rock looks like in real life. If you compare it to video of the game, it's hard to tell the difference.
At the moment, PGA Tour 2K23 is the best-selling golf video game in the world. They're making Top of the Rock available to players as free downloadable content for anyone that already owns the game. This is my go-to golf game on my laptop and I can tell you playing the virtual Top of the Rock in Missouri is about as good as it gets for anyone who can't afford a trip to the real course near Branson, Missouri.
See Inside a St. Louis Mansion That's Filled with Lamborghinis
More From KICK AM, Classic Country