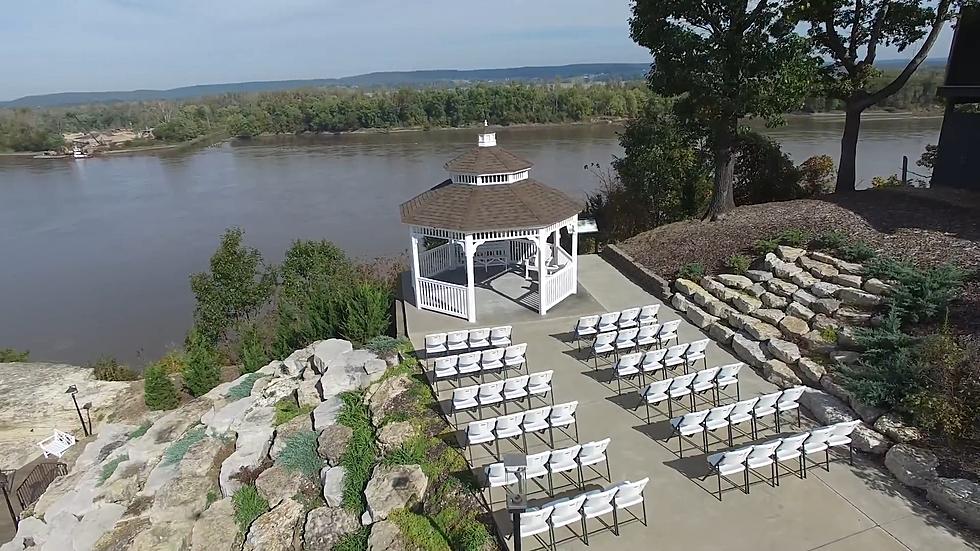 This Hermann Place Might Be Best Spot for a Wedding in Missouri
Hermann Hill Weddings via YouTube
I saw some friends share video of a location in Missouri that they swore was one of the best places in the state to stay. It led me to some research where I discovered it might also be one of the best places to get married in the state.
If you've never visited, Hermann, Missouri is a special place. It's about the most German you can get without actually going to Germany. Located on the bluffs overlooking the Missouri River is a hotel with cottages and suites called Hermann Hill. They also offer 3 locations to have a wedding and they are pretty awe-inspiring.
The reviews on Trip Advisor are almost all 5 stars. Here's a review from just a few days ago by Nancy M:
Such a great birthday weekend! This was our first stay here and definitely look forward to a return visit. Our cottage was wonderful. Clean, fridge stocked, large deck with grill, hot tub, gas fire pit, table and chairs. Our cottage had a full kitchen, jacuzzi tub, comfortable pillows and mattress. Best nights sleep we had had in quite a while.
Jeremy M was equally impressed:
Hermann Hill is absolutely one of the very best B and Bs in the country, our personal favorite and new gold standard. The attention to detail and personal touches are unmatched, second to none. This is the gem of the Midwest's best kept secret.
I'm not trying to sound like a commercial because this isn't one. I get asked all the time about getaway or wedding locations. This looks like it deserves some serious consideration if you weren't already away. Check out the official Hermann Hill website for yourself for more pics and details.
LOOK: Stunning vintage photos capture the beauty of America's national parks
Today these parks are located throughout the country in 25 states and the U.S. Virgin Islands. The land encompassing them was either purchased or donated, though much of it had been inhabited by native people for thousands of years before the founding of the United States. These areas are protected and revered as educational resources about the natural world, and as spaces for exploration.
Keep scrolling for 50 vintage photos that show the beauty of America's national parks.
LOOK: Here are the 10 US golf destinations with the most courses per capita
Discover where you can find the best access in the country for your pick of courses, the unique terrain that lends itself to world-class golf, and what makes select clubs noteworthy.
More From KICK AM, Classic Country