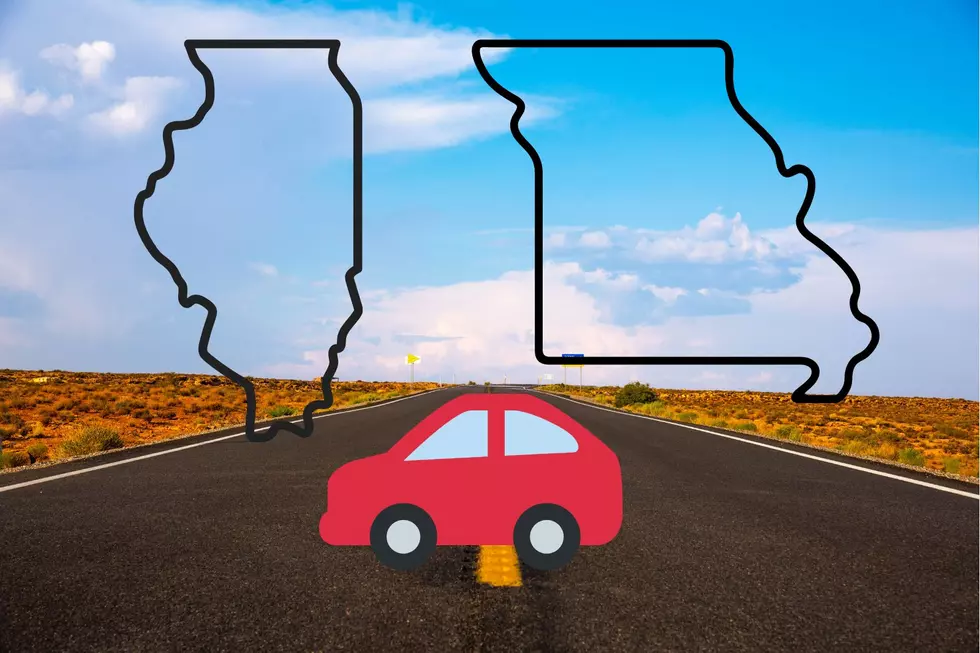 Taking A Road Trip? Stop by These Missouri & Illinois Landmarks
canva
If you decide to take a road trip this summer, you may want to stop by these famous landmarks that are not too far from the Tri-States?
Being smack dap in the middle of the country does have its benefits, one of those is being able to see some of the best landmarks in Illinois, Missouri, Iowa, and even Kansas. Delish.com put out a list of the best road trip stops and here is what they picked to visit in the midwest.
Illinois
In Illinois, they picked Starved Rock State Park. Known for camping, swimming, fishing, and boating this is the perfect relation spot to enjoy a day or two of no driving. I would probably make this your last stop on your road trip so you can recover a few days from all the driving you did.
Missouri
The Gateway Arch is a road trip must-see. I've never been in the arch, but it's something that is on my bucket list for sure. Heck, I might even check that off my list this summer. Since the renovation of the Gateway Arch Park, it is a get place to have a picking, go for a walk, and tour the Gateway Museum.
Iowa
I must stop in the Hawkeye state it might be a bit scary for some. The Swinging Bridge. It's only 262 feet long and built in the 1880s what can go wrong? Don't worry it was rebuilt in the 1920s so I am sure it's up to code. This is definitely not for those who are afraid of heights, but if you're a thrill-seeker a must-stop on any road trip.
Kansas
If you make your way west of the Mississippi River and end up in Kansas make a stop at Kansas Avenue of Murals. Located in the Kansas city of KC, you can take in a total of eight murals along a four-block street. Each mural celebrates different cultures and histories in the community.
Gas prices may be high now, but if you decide to go on a road trip make sure to put these places on your stop.
KEEP READING: Big Things, Small Illinois Town
This Missouri Pioneer Town Theme Park & Movie Set Could Be Yours
More From KICK AM, Classic Country