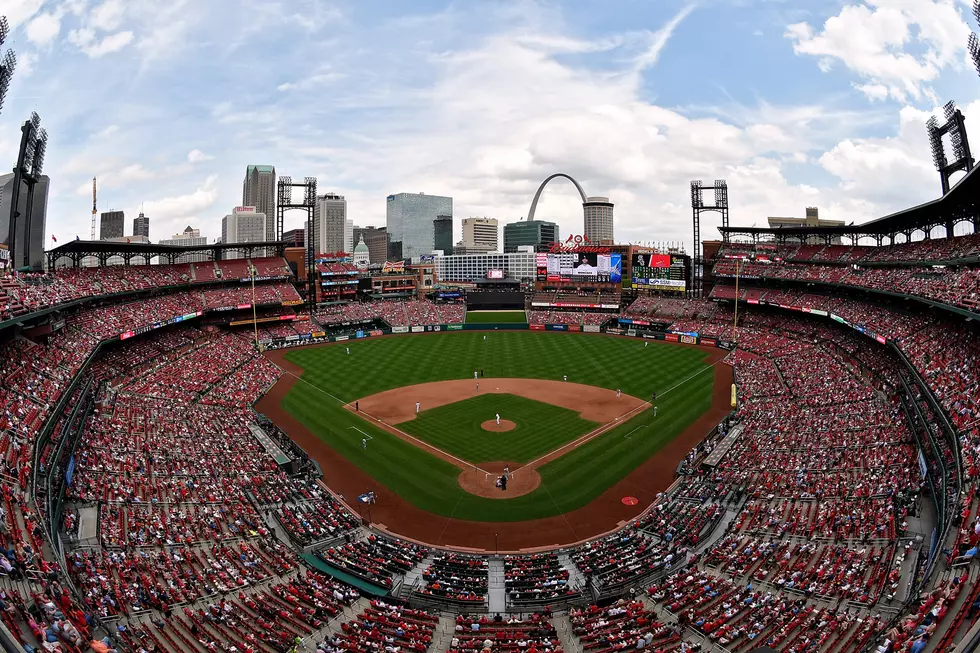 Take Batting Practice with the Cardinals
Photo by Jeff Curry/Getty Images
You can take batting practice with the St. Louis Cardinals IN Busch Stadium!
Growing up as a young boy who absolutely was in love with all things sports, my little brother and I would spend HOURS outside in our backyard mimicking different MLB players batting stances, from Sammy Sosa, to Barry Bonds, Ken Griffey Jr. and of course Mark McGuire, just hours of trying to hit homeruns over the fence while pretending to be the pros. Well now the St. Louis Cardinals are making dreams become reality with their "Fans at Bat" experience.
The St. Louis Cardinals have announced "Fans at Bat" a batting practice experience at Busch Stadium. Giving you and your friends and family the opportunity to actually take batting practice with former members of the St. Louis Cardinals. On their website they say...
"Beginning Sunday, March 21, Cardinals fans can take on-field batting practice at Busch Stadium...Guests must bring their own bats and batting helmets as this equipment will not be provided. Guest equipment must meet the National Operating Committee on Standards for Athletic Equipment (NOCSAE) performance standard...45-minute batting practice and instruction with two of our alumni players, including 1987 NL Champion Scott Terry, 1987 World Series pitcher Danny Cox, along with two hometown favorites, two-time All-Star Scott Cooper and 2011 World Series Champion Kyle McClellan."
To read more and to book an experience CLICK HERE!
Now there is a BIG catch to this whole thing...You can have a group of UP TO 10 people and the total cost (no matter group size) is $1,250... so even if you are able to get 9 other people to go with it would still cost you, if you split it evenly, $125 which really isn't that bad to make a childhood dream come true right???
KEEP READING: Here are 50 of the most famous sports goofs
More From KICK AM, Classic Country