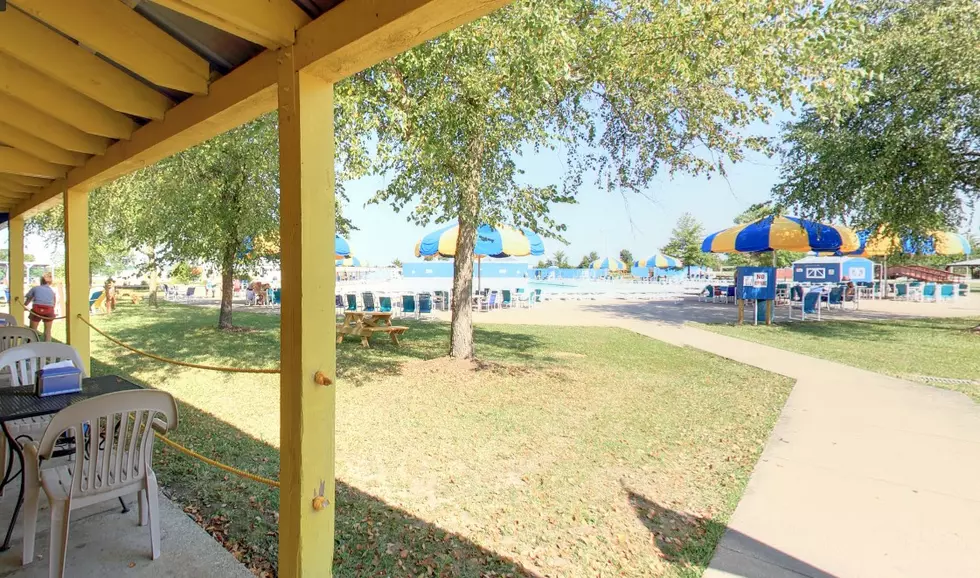 Splash Landing is OPENING Memorial Day
Google Maps
The Mark Twain Landing has announced the opening of the "Splash Landing"
We are all hoping for a nice hot summer to enjoy as many outdoor activities as possible after being stuck in our homes helping to flatten the curve of the coronavirus. With pools in Illinois closing (like Indian Mounds for details click here!) we got some great news today about a local water park.
The Mark Twain Landing in Monroe City, Missouri announced on their Facebook page that their Water Park attraction called Splash Landing will be opening to the public on Memorial Day (that's this Monday 5/25). Here is a portion of the statement they made on their Facebook page...
"WE WILL BE OPENING ON MONDAY, MEMORIAL DAY AT 10 A.M. WE KNOW EVERYONE WAS READY FOR THIS SATURDAY, BUT WE WANT TO 100% READY FOR EVERYONE! SEE YOU ON MONDAY AND WE APOLOGIZE FOR ANY INCONVENIENCE. THE POOL AT THE CAMPGROUND WILL BE OPEN !"
So starting Monday on Memorial Day the Splash Landing will open at 10 am, to read the complete statement from The Mark Twain Landing about the opening of the Splash Landing click here!
I know this is welcome news for so many families in the Tri-State area, with Summer warmer weather fast approaching having a place to relax, and cool off will be much needed. The Facebook post from The Mark Twain landing didn't include anything about prices or season ticket information, but all of that information as well as contact information if you have any questions can be found on their website by clicking here! So will you be heading out to the Landing on Memorial Day?
MORE INFO: 7 easy ways to stop touching your face
More From KICK AM, Classic Country