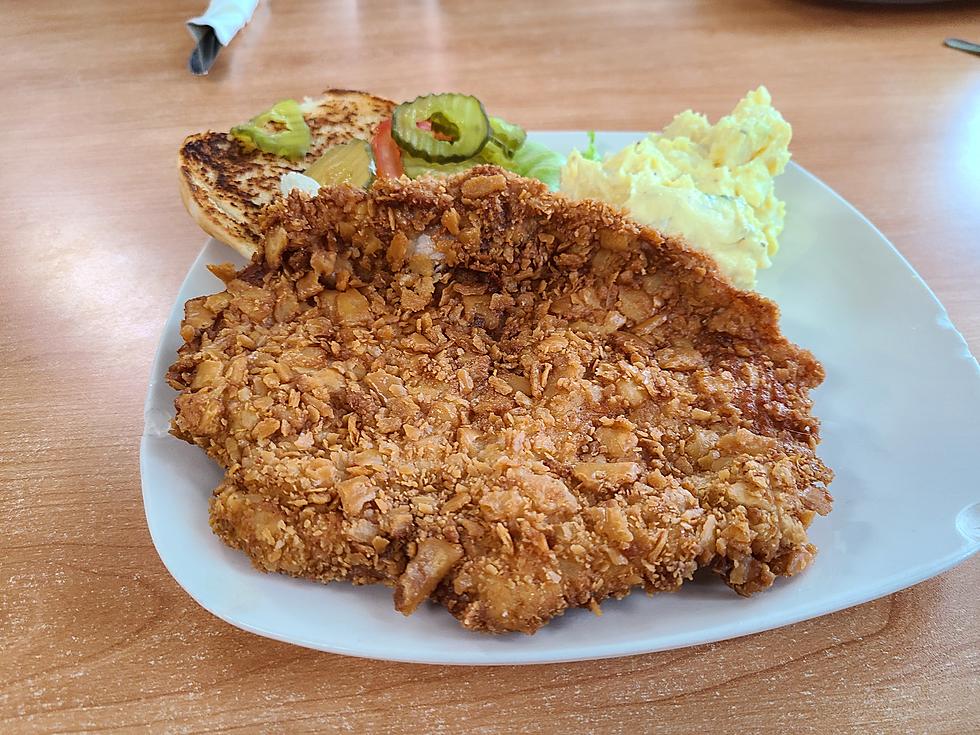 Put The Pike County IL Trail of Tenderloins On Your To Do List
Harold Smith
For those of you who saw our story a couple of weeks ago about the Pike County, Illinois Trail of Tenderloins and wanted an update, here you go.
In case you don't know, the Pike County Chamber of Commerce started this promotion Labor Day weekend. They created a map that lists eleven eateries in Pike County that pride themselves on their tenderloins. You can get punchcards at any of the stops to document your participation (you also need to save your receipts).
For anyone who makes at least nine of the eleven tenderloin stops between now and November 20 will be eligible for as yet unannounced "fun prizes/giveaways."
Our first stop was the Wattsup Cafe in Nebo. Look in the dictionary under "Small Town Diner," and there it is. The service was good, the staff was friendly. On a five-star scale, I'd give our tenderloin there a three.
Next was Rumors Have It in Griggsville. We had the choice of a tenderloin or a giant tenderloin. We decided to go big and got two more meals out of it. I'd give their tenderloins a four.
Most recently, we went to Teddy's, which is also in Griggsville, just across the street from Rumors Have It. They seemed to be happy to see us, the fries were good, and I'd rate their tenderloin between the other two at three-and-a-half.
If you know tenderloins, you can guess the most anticipated stop we have yet to make is the Bainbridge Café in Barry. What the Dari-Ripple in Pittsfield is for ice cream, Bainbridge is for HUGE tenderloins.
Stand by for further updates.
Pike County IL Tenderloin Trail
Buy Your Own Personal Island in Illinois
More From KICK AM, Classic Country