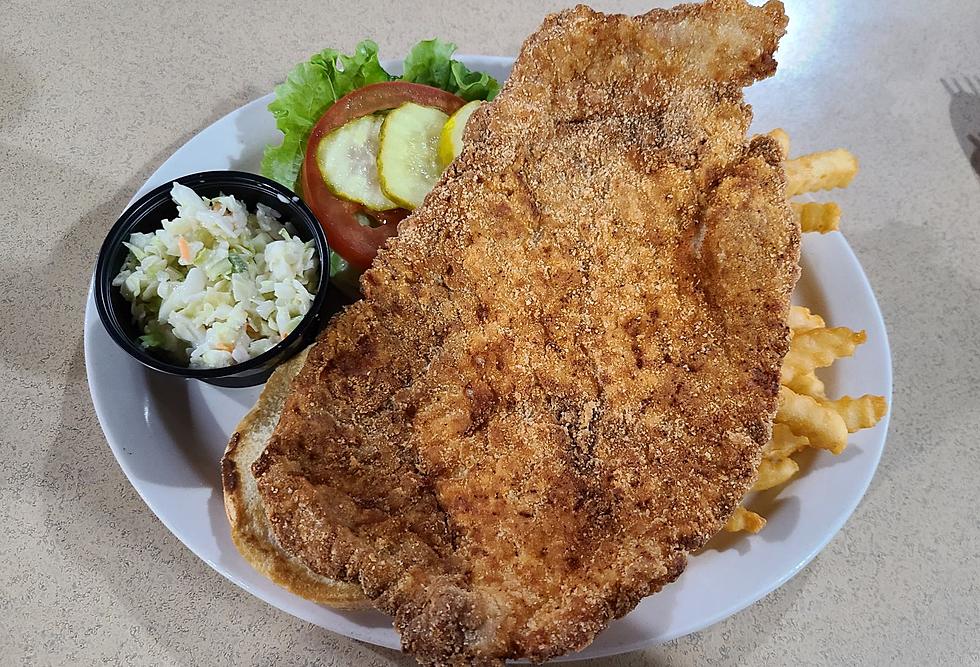 Pike County IL Tenderloin Trail The Final Chapter-Fabulous Prizes
TSM Photo
Here is the final installment of the saga of the Pike County, Illinois Trail of Tenderloins.
As you will recall, back in August, the Pike County Chamber of Commerce launched a promotion, throwing a spotlight on eleven of the county's eating establishments and what, for many, is a signature menu item - the breaded pork tenderloin.
Karla and I, not having much of a life otherwise, took the challenge of sampling eleven different eateries' tenderloins.
The chamber set the time frame for running the gauntlet from Labor Day weekend through November 20.
We finished the assigned task almost a month early, making our final stop October 24.
We had been promised fabulous prizes for completing the trail, and this week, the prizes arrived.
According to Chamber President David Camphouse, there were hundreds of people who took part, with 20 of us making all eleven stops on the Tenderloin Trail. A random drawing of those names resulted in four winners. Karla had the good fortune to be one of those winners.
Her prizes included three t-shirts and four gift certificates from some of the participating businesses.
To review, the businesses on the Tenderloin Trail included: Fat Boys at Pike Station, Atlas Cafe, Stagecoach Inn in Pleasant Hill, The Copperhead in New Canton, The Hook in Kinderhook, Wattsup Cafe in Nebo, Bainbridge Cafe in Barry, Courtyard Cafe in Pittsfield, Rumors Have It and Teddy's in Griggsville and The Riverbank in Florence.
Many thanks to all those who made this highly successful promotion possible. Looking forward to seeing what they plan to do for an encore.
Pike County IL Tenderloin Trail
LOOK: Route 66's quirkiest and most wonderful attractions state by state
Stacker
compiled a list of 50 attractions--state by state--to see along the drive, drawing on information from historic sites, news stories,
Roadside America
, and the National Park Service. Keep reading to discover where travelers can get their kicks on Route 66.
More From KICK AM, Classic Country