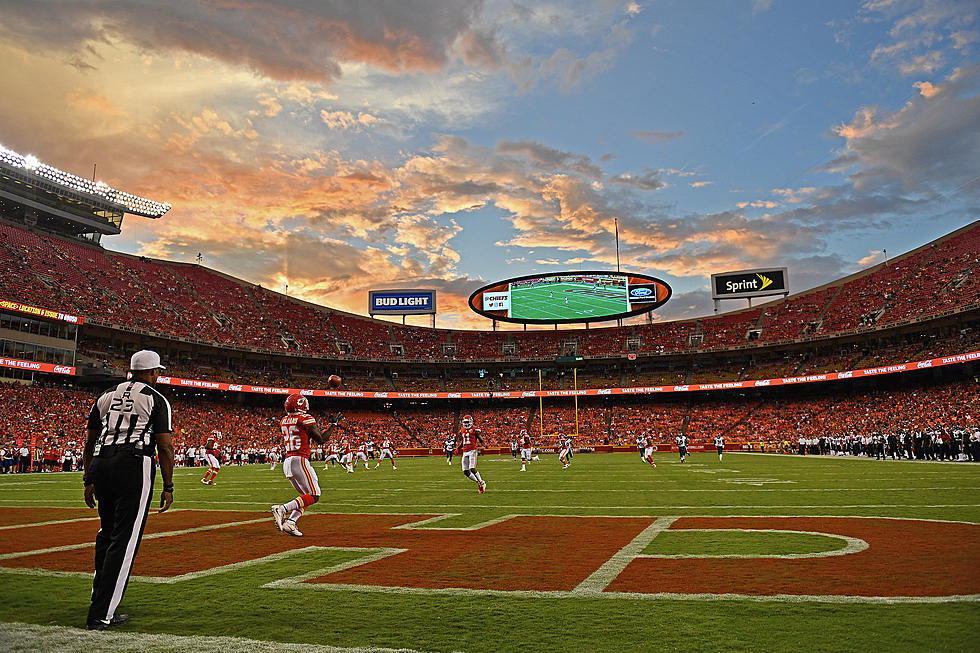 KICK FM Your Home for Chiefs Football
Getty Images
It's like Christmas, football is back with the reigning World Champs kicking off the season, and you can listen to all the excitement right here on 97.9 KICK FM.
Enter your number to get our free mobile app
Finally, football is back and if you're Chiefs fan we have you covered all season long. Mitch Holthus will be calling all the excitement from Arrowhead Stadium and on road trips for the season. Make sure you have us on to listen to all the excitement.
10 Thursday HOUSTON TEXANS pre-game 6 pm kick off 7:20 pm
20 Sunday @LA CHARGERS pre-game at 2 pm kick off 3:25 pm
28 Monday @BALTIMORE RAVENS pre-game 6 pm kick off 7:15 pm
4 Sunday NEW ENGLAND PATRIOTS pre-game 2 pm kick off 3:25 pm
11 Sunday LAS VEGAS RAIDERS pre-game 11 am kick off 12 pm
15 Thursday @BUFFALO BILLS pre-game 6 pm kick off 7:20 pm
25 Sunday @DENVER BRONCOS pre-game 2 pm kick off 3:25 pm
1 Sunday NEW YORK JETS pre-game 11 am kick off 12 pm
8 Sunday CAROLINA PANTHERS pre-game 11 am kick off 12 pm
15 Sunday ------BYE------
22 Sunday @LAS VEGAS RAIDERS pre-game 6 pm kick off 7:20 pm
29 Sunday @TAMPA BAY BUCS pre-game 2 pm kick off 3:25 pm
6 Sunday DENVER BRONCOS pre-game 6 pm kick off 7:20 pm
13 Sunday @MIAMI DOLPHINS pre-game 11 am kick off 12 pm
20 Sunday @NEW ORLEANS SAINTS pre-game 2 pm kick off 3:25 pm
27 Sunday ATLANTA FALCONS pre-game 11 am kick off 12 pm
3 Sunday @LA CHARGERS pre-game at 11 am kick off 12 pm
KEEP READING: Here are 50 of the most famous sports goofs
More From KICK AM, Classic Country