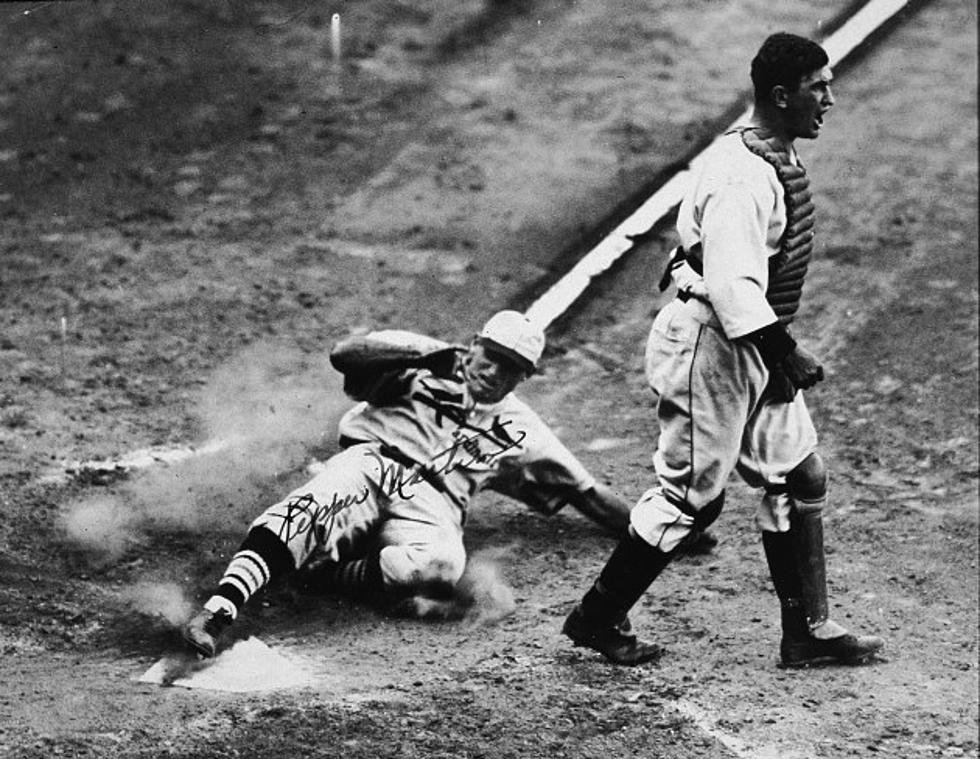 There Are Cry Babies and Then There's A Quincy Cry Baby
Hulton Archives, Getty Images
As a huge baseball fan, I find myself watching Ken Burns' Baseball series with keen interest on the Major League Baseball (MLB) Network. The MLB Network has been airing segments of the series in recent days and I just can't pull myself away from the TV when it is on.
Such was the case during the holiday when I heard John Chancellor, the narrator of the program, mention how baseball in the years of 1910 to 1920 was blossoming and he went on to mention towns and their team names that were popular including the "Quincy Crybabies." Who?
Obviously, my ears perked up and my immediate thought was he was referring to Quincy, Massachusetts and not Quincy, Illinois. So I did a little research and found that he was actually referring to our little river town in Illinois.
In the early days of organized professional baseball, Illinois used to be home to pro squads like the Bloomington Suckers, Cairo Egyptians, Centralia Zeros, Freeport Pretzels, Lincoln Abes, Sterling Rag Chewers and the Quincy Crybabies formally known as the Quincy Infants.
Enter your number to get our free mobile app
I have not been able to determine what league they were in, but it is known that the Bloomington Suckers played in Western Interstate League of 1895. This is the first time I had ever heard of this Quincy team.
So here is your baseball trivia question of the day. Was Quincy ever mentioned in Ken Burns' Baseball series? The answer is "yes"!  Thanks to the Quincy Crybabies.
."}" data-sheets-userformat="{"2":33567489,"3":{"1":0},"11":4,"12":0,"15":"Arial","16":10,"28":1}">
More From KICK AM, Classic Country